Dan Aykroyd Confirms Bill Murray Is Out Of 'Ghostbusters 3,' Film In "Suspended Animation"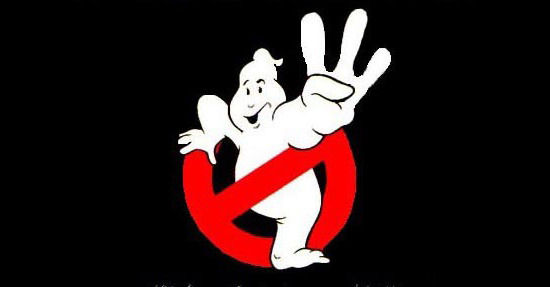 For a long time now, we've watched as Dan Aykroyd tried to bring Ghostbusters 3 into being through sheer force of will. And it almost happened: he scripted one version, then Lee Eisenberg and Gene Stupnitsky (The Office, Year One) wrote a script that Ivan Reitman was almost ready to direct. Aykroyd has been working on that script, and Harold Ramis was on board.
One guy was said to be the primary roadblock: Bill Murray, who according to all reports is not interested in the film. Aykroyd, to his credit, didn't want to do the movie without the original crew in place. And now Aykroyd admits that Murray isn't interested in the film, and that it is in "suspended animation" as a result.
Speaking to the Telegraph, Aykroyd was asked if Ghostbusters 3 will ever happen, and he said,
I honestly don't know. At this point it's in suspended animation. The studio, the director Ivan Reitman and Harold Ramis feel there must be a way to do it, but Bill Murray will not do the movie. He doesn't want to be involved. He's got six kids, houses all over America. He golfs in these tournaments where they pay him to turn up and have a laugh. He's into this life and living it. I know we'd have a lot of fun [but] I can't be mad at him. He's a friend first, a colleague second. We have a deep personal relationship that transcends business and he doesn't want to know.
He goes on to explain that recasting the Peter Venkman role or otherwise working around Murray is possible, but perhaps not likely,
We're not going to do a movie that exploits the franchise. The script has to be perfect. I'm the cheerleader, but I'm only one voice in the matter. It's a surety that Bill Murray will not do the movie, however there is still interest from the studio.
And, frankly, given what else Aykroyd said to the Telegraph, Murray is almost certainly making the right decision. Comments from Aykroyd in recent years have painted him as being only slightly interested in film work, and during this interview he dismissed the notion of working with anyone other than  the biggest stars:
But I don't want to work any more really in film. I'd have to be called up by triple-A superstars. I get offers all the time from film makers, but they are unknown quantities. I don't go there and do experiments.
Ghostbusters, of course, was an experiment: a comic supernatural adventure story with then-cutting edge special effects. The participants were hardly unknowns, but the film could have been a disaster just as easily as a success. Trying to recapture that spirit while also adhering to a "nothing but the biggest!" mindset strikes me as a bad starting point, at the very least.