'The Imposter' Trailer - How Does A 23-Year-Old Frenchman Pass Himself Off As A Missing 16-Year-Old Texan?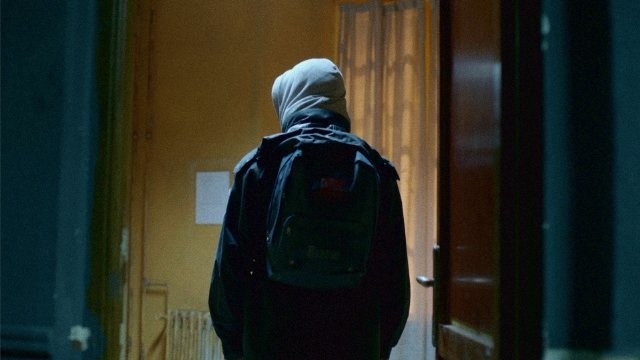 Year after year, documentaries prove that as the old saying goes, the truth really is wilder than fiction. This year's Sundance hit The Imposter tells the tale of a Texas family whose 13-year-old child disappeared in 1994. Three years later, their son was found in Spain, telling tales of kidnapping and torture. The family rejoiced at having their son back, but the happiness lasted only a few months before the truth came out: the boy who'd come home wasn't actually missing child Nicholas Barclay, but a 23-year-old Frenchman and serial imposter named Frédéric Bourdin. Directed by Bart Layton, the documentary uses recreations, home movie footage, and interviews with Bourdin, the family, and others involved to piece together the crazy story. Watch the trailer after the jump.
Peter, who caught The Imposter last month at Sundance, praised it as an "engrossing, on the edge of your seat thriller with unbelievable twists and turns," and likened it to Catfish for "its identity manipulation and narrative feel." Other reviews I've read have been similarly positive, and this Guardian article on Bourdin is pretty damn fascinating, so I'm definitely eager to check this one out. U.S. distributor Indomina Group is expected to release the film sometime this year, but an exact date has not been announced at this time. Austinites and SXSW attendees are in luck, though — it'll be screening as part of the festival next month.
Here's the synopsis, via A&E:
In 1994 a 13-year-old boy disappeared without a trace from his home in San Antonio, Texas. Three and a half years later he is found alive thousands of miles away in a village in southern Spain with a horrifying story of kidnap and torture. His family is overjoyed to bring him home. But all is not quite as it seems. The boy bears many of the same distinguishing marks he always did, but why does he now have a strange accent? Why does he look so different? And why doesn't the family seem to notice these glaring inconsistencies? It's only when an investigator starts asking questions that this strange tale takes an even stranger turn...
Documentary meets Film Noir in this astonishing true story which has all the twists and turns of a great thriller. Just as the truth begins to dawn on you, another truth begins to emerge leaving you even more on edge.