Russell Crowe Confirmed To Be In Talks For Darren Aronofsky's 'Noah'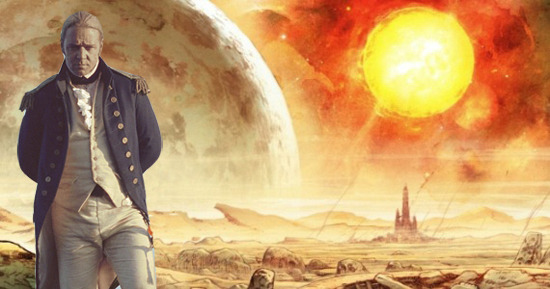 Briefly: After years and years of thinking about the movie and prepping ideas for the project, Darren Aronofsky is finally going to get his chance to re-tell the story of Noah, the Ark and the Flood. Aronofsky is now in talks with Russell Crowe to have the actor play the title role in Noah when the film shoots starting in July.
Word about Crowe and Noah came down a couple weeks back, amid a flurry of possible casting news involving the actor. Noah seemed like one of the two most posible projects for Crowe, the other being Akiva Goldsman's adaptation of Winter's Tale. (Crowe is also in talks for that film.)
Now Variety says that the actors is working on a deal to play the lead in the Paramount and New Regency-backed film. Aronofsky wrote with Ari Handel, and John Logan did a rewrite on the version of the Biblical tale that seems likely to be tinged with sci-fi and environmental tones. (The sci-fi assumptions come from the graphic novel released last year that was inspired by the script.)
The other question mark now is Liam Neeson, who was said to be Aronofsky's choice for another role in the film, potentially the villain mentioned not long ago by cinematographer Matthew Libatique.