Sundance Hit 'Beasts Of The Southern Wild' Set For June Limited Release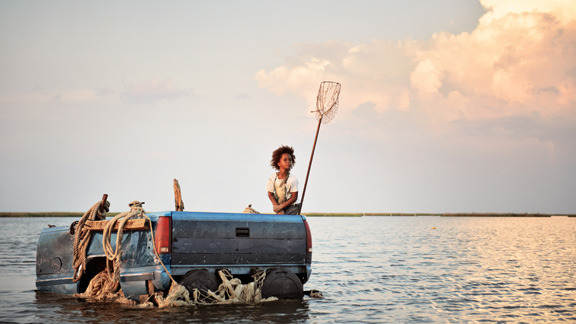 Briefly: The problem with following film news but not attending the Sundance Film Festival is that each year, there are a few highly praised titles that take forever to hit regular theaters. Take Sound of My Voice, for example. Though it helped mark Brit Marling as one of the hottest talents to emerge from last year's event, non-festivalgoers will have waited for over a year to watch the movie by the time it finally gets a theatrical release this April.
Thankfully, Fox Searchlight is moving a bit faster on this year's most buzzed-about film, Benh Zeitlin's Louisiana-set fantasy drama Beasts of the Southern Wild. The company snapped up U.S. distribution rights following Beasts' first screening, and it's now slated the Grand Jury Prize winner for a limited release on June 29. Still a few months away, but it could be so much worse. While you wait, revisit Germain's review of the film, and check out Zeitlin's earlier short film Glory at Sea.
As for cinephiles abroad, while we don't have all the details on international releases of the film just yet, there's some good news for Spanish folks. Arthouse Golem Distribucion has just picked up all Spanish distribution rights to Beasts, in a deal with Toronto-based sales company eOne Films International.
[Sources: Box Office Mojo Twitter, Variety]