'Bully' Trailer; Harvey Weinstein Plans Appeal To R-Rating Of Anti-Bullying Doc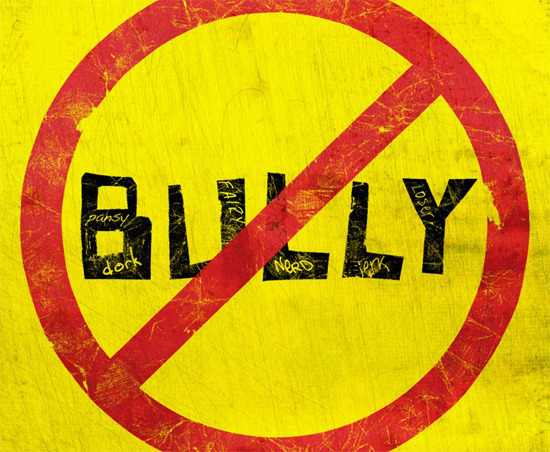 Here's the trailer for Bully, a documentary from director Lee Hirsch (NextWorld, Amandala!) about the ways that schoolkids and their families deal with bullying. We've seen several cases in the past few years where bullied kids have taken their own lives, or attempted to, and this film seems intended to address the issue both as an expose and a means of support to those who are bullied.
There is a minor point of controversy, however, as the version of Bully submitted to the MPAA was given an R rating for language, and Harvey Weinstein is trying to appeal that rating before the film's March release.
First, here's the trailer:
In a press release sent out yesterday, Weinstein said he would appear with Alex Libby, one of the bullied children in the film, at a rating appeal hearing tomorrow. Weinstein said,
I have great respect for the work Chairman Joan Graves and the rest of the MPAA governing body do. I have been compelled by the filmmakers and the children to fight for an exception so we can change this R rating brought on by some bad language.
Director Hirsch said,
I made BULLY for kids to see – the bullies as well as the bullied. We have to change hearts and minds in order to stop this epidemic, which has scarred countless lives and driven many children to suicide. To capture the stark reality of bullying, we had to capture the way kids act and speak in their everyday lives – and the fact is that kids use profanity. It is heartbreaking that the MPAA, in adhering to a strict limit on certain words, would end up keeping this film from those who need to see it most. No one could make this case more powerfully than Alex Libby, and I am so proud and honored that he is stepping forward to make a personal appeal.
The rules for what language generates an R rating is pretty specific, so it isn't difficult to guess that the Weinsteins might have deliberately submitted a cut of Bully to the MPAA that would garner a restricted rating. Harvey does have a thing for drumming up publicity for a film based on a ratings issue. (See: Blue Valentine.) In this case, I can't take issue with Hirsch's argument about the film and how it represents the language used by kids.
Bully will be released on March 30. MovieFone debuted the trailer.
The U.S. Department of Education's Office for Safe and Drug-Free Schools estimates that over 13 million American kids will be bullied this year, making it the most common form of violence experienced by young people in the nation. In the new documentary BULLY, award-winning filmmaker Lee Hirsch (AMANDLA! A REVOLUTION IN FOUR-PART HARMONY) brings human scale to this startling statistic, offering an intimate, unflinching look at how bullying has touched five kids and their families. Filmed over the course of the 2009/2010 school year, BULLY opens a window onto the pained and often endangered lives of bullied kids, revealing a problem that transcends geographic, racial, ethnic and economic borders. It documents the responses of teachers and administrators to aggressive behaviors that defy "kids will be kids" clichés, and it captures a growing movement among parents and youths to change how bullying is handled in schools, in communities and in society as a whole.