Now Robert Rodriguez Has His Own Cable Channel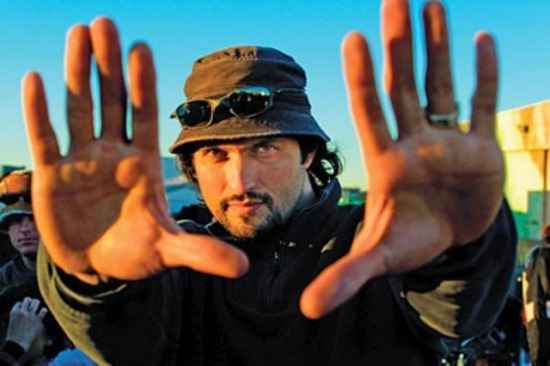 Just as the Weinstein Company skips cable and goes straight to Netflix, one-time Harvey Weinstein genre film creator Robert Rodriguez is getting his own cable channel thanks to Comcast.
Rodriguez proposed El Rey, "designed to be an action-packed, general entertainment network in English for Latino and general audiences that includes a mix of reality, scripted and animated series, movies, documentaries, news, music, comedy, and sports programming."
Rodriguez created El Rey with FactoryMade Ventures executives John Fogelman and Cristina Patwa. It will feature "Hispanic producers, celebrities and public figures," and is planned to launch by January 2014.
(The channel could be named after the LA theater, but probably really refers to the fictional gangster retreat in Jim Thompson's novel The Getaway, which is also referenced in From Dusk till Dawn.)
In a press release Rodriguez and Fogelman said,
This partnership with Comcast signals an important moment for the Latino community in this country – we are passionate about creating a wildly entertaining destination that we can be proud of by appealing to both Latino and mass market audiences. We engineered El Rey to address a burgeoning opportunity to deliver unique, high-quality and compelling content to a hard-to-reach demographic and are excited to bring more opportunities to generations of talent, storytellers and dreamers through this special partnership.
This sounds like a step in the fulfillment of ideas that Rodriguez had way back when he was starting to make films. He originally imagined his debut feature El Mariachi as an action movie that he could sell to Latino television as a way to begin making his name and provide more films created specific for a Latino audience. Whether Rodriguez will create content specifically for El Rey is yet to be revealed, but it doesn't seem unreasonable to expect him to do so.
Along with El Rey, Comcast announced Aspire, "Spearheaded by Entrepreneur and NBA Hall of Famer Earvin "Magic" Johnson... Aspire is dedicated to delivering enlightening, entertaining and positive programming to African-Americans families," and REVOLT, "the first channel created entirely from the ground up in this new era of social media" said Sean "Diddy" Combs." There's also BabyFirst Americas, a network "designed for infants, very young children, and their parents." [Deadline]