HBO Previews: 'Veep', 'Girls, And Of Course, 'Game Of Thrones'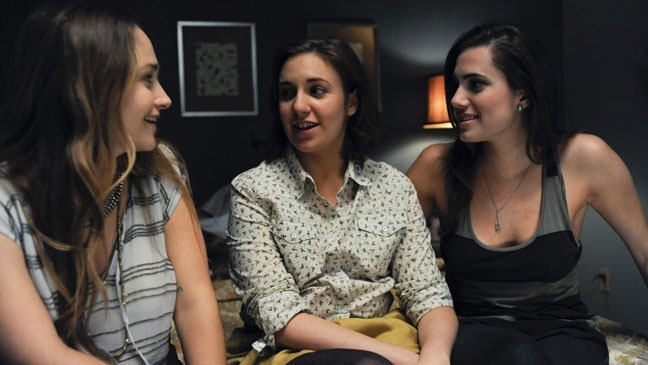 This winter's been so mild that it feels more like April than February, but unfortunately, actual spring is still some weeks away — which means we've still got some waiting to do before HBO kicks off its spring schedule. Thankfully, the network's been good about reminding us of exactly what we have to look forward to, in the form of teasers, trailers, clips, and the like.
Today, we have another new trailer for Lena Dunham and Judd Apatow's Girls, as well as behind-the-scenes featurettes for Armando Iannucci's Veep and of course, Game of Thrones. Watch them after the jump.
[via The Playlist]
The "Invitation to the Set" featurettes for Veep and Game of Thrones don't show any real clips from the series, but we do get some brief interviews and a look at what goes on behind the scenes. This is actually pretty helpful in the case of Iannucci's Veep, because I don't think we've seen much of it beyond that first unrevealing teaser. Iannucci's delved into political satire before with the BBC series The Thick of It and its feature film spinoff In the Loop, but Veep sees taking aim at American politics. Julia Louis-Dreyfus stars as a freshly minted vice president who finds that the office isn't quite what she expected. Veep premieres Sunday, April 22.
[via Cinema Blend]
Finally, we've actually seen quite a bit of Game of Thrones at this point, so much of the new featurette covers stuff we've already seen or heard. But I think the best reason to watch it is to hear some of the actors shed their Westerosi accents and speak normally. It's almost as jarring as seeing the cast in contemporary clothing. Game of Thrones returns for its second season on Sunday, April 1.
[via Cinema Blend]