This Week In Trailers: Marley, Gregory Crewdson: Brief Encounters, Last Days Here, ID:A, Marina Abramovic: The Artist Is Present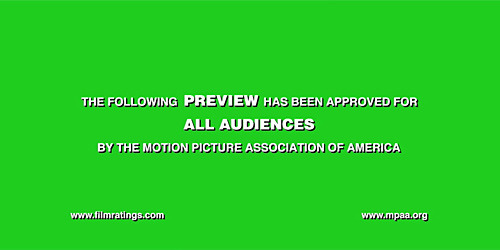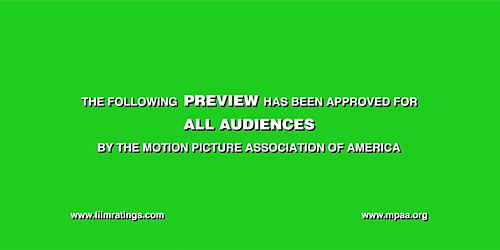 Trailers are an under-appreciated art form insofar that many times they're seen as vehicles for showing footage, explaining films away, or showing their hand about what moviegoers can expect. Foreign, domestic, independent, big budget: I celebrate all levels of trailers and hopefully this column will satisfactorily give you a baseline of what beta wave I'm operating on, because what better way to hone your skills as a thoughtful moviegoer than by deconstructing these little pieces of advertising? Some of the best authors will tell you that writing a short story is a lot harder than writing a long one, that you have to weigh every sentence. What better medium to see how this theory plays itself out beyond that than with movie trailers?Marley TrailerKevin MacDonald's One Day In September is one of those documentaries that never leaves you once you see it.
One Day didn't really challenge what I thought I knew about the events that transpired but he was able to slow everything down in a way that examined what occurred in a more meaningful way. As it stands, I have my own notion that Bob Marley was just some peace loving guy looking to play music. I'm sure this documentary will only deepen my assumptions.
And the trailer, on the surface, doesn't dispel anything I would have assumed would be in a documentary like this. We get a rather rote first forty five seconds that really only serve to bring people up to speed about what we can assume people already know: the music, the weed, the popularity.
What's bold, though, is that once the shots ring out around the minute mark, we diverge and everyone stops talking. There is only the aftereffects of his death and the reflection from Bob himself on his life and his purpose in this world. No commentary, no further insights from the peanut gallery. Bold move not to have a pack of talking heads talking about his legacy, instead opting for almost a quiet look back, but I love the simplicity of it.
Gregory Crewdson: Brief Encounters Trailer
When I first found out about Gregory Crewdson I was watching a show on a PBS art show called Egg (I can almost taste how bad I want this series on DVD, Blu-ray, any format at all).
As with everything I love, it was quickly canceled and removed from my life but I never forgot about this one segment on Gregory. It was damn near haunting how I watched this profile of a photographer who made cinematic-like photographs that felt like it was crystallizing a humanistic tableau, a moment caught between the surreal and the very real. I was rocked to my very being and bought this man's book sight unseen. Look as the images convey something tragic and haunting but with almost a sadness that can't be mistaken.
This trailer is smart to not try and get at that emotion out of the gate. We need to be introduced to him and his unique process. It appears that we're on some kind of film set but, quickly, those unfamiliar with him should be piqued by the cinematic quality to his photography. Director Ben Shapiro mixes in the meticulousness of Crewdson's setups with the humbleness of the people who are at the center of the resulting work.
The blending of the behind-the-scenes moments that go into what he does to make a single photograph while giving us what the resulting image looks like shows you a real artist at work. There seems to be a laid back quality to Crewdson but when you compare and contrast the before and after it's hard not to see something special in the images that now hang in galleries.
ID:A Trailer
The only thing even remotely worth talking about in director's Christian E. Christiansen's The Roommate was seeing Billy Zane suddenly pop up in a movie. Outside of that? Put on a hazmat suit and burn every print you can find.
This, though, has my attention.
Generic hard rock plays in the background, sounding like it's a demo track for the latest Call of Duty commercial, but we get a lot of Tuva Novotny running around as she avoids being popped for reasons which are all too unclear to me. I assume it has something to do with the stacks of cash that appear at the beginning, hence why a chase ensues.
From there, though, it loses me completely. I don't know who is shooting at who, why dudes are getting the snot punched out of their face, who is following whom in their cars, but it's been a while since I've had a good cat and mouse movie to watch and it appears this is light on the chitchat. It feels breezy and appears not to tax any of my more higher motor functions other than being swift enough to keep up with which way the gun is going off.
Big fan of the panting at the end, though, as it fits in just fine with a trailer that gets in, does its damage, and then leaves quickly.
Marina Abramovic: The Artist is Present Trailer (NSFW)
A few reasons why I'm not completely dismissing this documentary as navel gazing art snobbery: it's got the HBO Documentaries, Sundance and Berlin film festivals seal of approval.
I'm going to stick with it, I say, and I am glad I do. Director Matthew Akers looks to have made a story that is accessible enough to those of us who aren't aware of the hoopla surrounding this woman.
The documentary introduces us ever so superficially to Marina Abramovic, the artist, and what her installations have sought to accomplish. It is conceptual, it is artistic, yet the trailer isn't meant to give us the portrait of an artist as an older woman. No, instead it wants to lead us down a path of what she is about right now without getting into the particulars of the past. It's a brave choice.
I might be a little lost with what this stare down exhibition is out to prove, out to express, but it's interesting enough for me to think that she's on to something extraordinary in the way she wants to touch people.
I could be projecting for all I know but it's admirable to see how people engage with Marina and seeing the snippets of the stir her presence creates is a bit exciting to see that she's touching people of all kinds of ages and dispositions. I may not know what real art is but I think I know it when I see it and this is one thing I would like to see.
Last Days Here Trailer
I was about to chalk this up as a movie being made by some guys who have more in common with Chris Smith of American Movie fame than it does with the actual pedigree of directors Don Argott and Demian Fenton, as between the both of them they can claim Rock School, Art of the Steal, and The Atomic States of America as their own.
This is something else entirely.
I don't know quite how I would explain the trajectory of how we enter this movie's world but it's like Tuesdays With Morrie if Morrie were a junkie. Seeing the tumultuous rise and fall of a marginally respected rock band only to be thrust forward decades into the future is interesting from the standpoint that here is another story of a person who was caught in the snare of drugs sweet release. It doesn't want to let go and it looks like this is a movie about how you get someone to overcome that demon if for a little while.
It's inspirational to see the emotional pleas and the melodrama that's created around will he/won't he as it pertains to the reunion show but the story's endorsements from others is enough to make it appear that this story has something interesting to say about the nature of wanting to give things another go when it ends prematurely. What's more interesting about this trailer is how we see our protagonist at his nadir, or close to it, as we see how he possibly overcomes the self-imposed setbacks that have made his life what it is.
It's hard to understand why some people are putting it all on the line to help this guy put on that "one last show" but it's mildly uplifting and inspiring to see what could be a moment that could help put some closure to a chapter of one man's life.
Nota bene: If you have any suggestions of trailers to possibly be included in this column, even have a trailer of your own to pitch, please let me know by sending me a note at Christopher_Stipp@yahoo.com
In case you missed them, here are the other trailers we covered at /Film this week: