Casting Bits: Jim Caviezel In 'The Tomb;' Antonio Banderas Plays Picasso; John Turturro May Join 'Pain & Gain'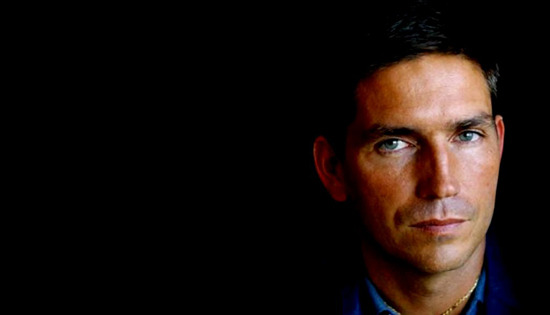 The Sylvester Stallone and Arnold Scwarzenegger prison-set action thriller The Tomb has just added James Caviezel. Producer Mark Canton announced over the weekend that the actor had signed on, and that he'll play the warden of a super high-tech prison that Stallone's character designed, and from which he has to escape. Canton also said that Schwarzenegger, who plays a resident of the prison, will have a solid chunk of screen time. No mere cameo for Arnie. Mikael Hafstrom directs. [AICN]
After the break, check out the clip from the radio show where Canton talked about The Tomb, and catch up with news on Antonio Banderas playing Pablo Picasso, and John Turturro's next films. One of those may be Michael Bay's Pain & Gain.
Antonio Banderas will play Pablo Picasso, the central character in 33 Days, a new film by acclaimed Spanish director Carlos Saura. The film is oriented around the time of turmoil in which Picasso created his classic 'Guernica,' which depicts his vision of the Nazi Luftwaffe destruction of the Basque town of Guernica in 1937.Variety points to a Spanish interview in which Banderas said Picasso "is a character that has pursued me for a long time and I always rejected. He deserves a lot of respect because I am from Malaga, and I was born four blocks from where he was born."33 Days will have dialogue in French and Spanish, and it will shoot this summer in Paris and Guernica. Vittorio Storaro may end up shooting the film. Picasso's lover at the time, Dora Maar, will be another major character, but is not yet cast.
Here are two bits of John Turturro news that might seem to be opposites, but are probably actually related in some sense. ScreenDaily reports that the actor and director of four films (Mac, Illuminata, Romance and Cigarettes, and Passione) is looking to direct his fifth movie, Fading Gigolo. He co-wrote and will direct and star in the movie that is about a man (Turturro) who is talked into becoming a gigolo by an old pimp. Sharon Stone recently said that she would be part of the cast, as well. When she mentioned that, she also said that Woody Allen would be involved, though we don't know in what capacity. (If that is even correct.)
Turturro's last couple films haven't been all that successful in a financial sense, so having roles in big studio films might help pay the way to making the new one. And so Turturro is rumored (by Latino Review) to be set to play a Miami businessman who is kidnapped by a group of bodybuilding meatheads in Michael Bay's Pain & Gain. That's his 'small film' that will shoot before Transformers 4. Albert Brooks was reportedly in line for the role but that fell apart and Turturro, who had a role in Bay's three Transformers films, will step in.
Finally, here's that clip of Mark Canton talking about The Tomb. He talks about wanting to put Schwarzenegger and Stallone in roles that would be like the Pacino and De Niro parts in Heat, where they can go head to head in some sense: