Page 2: Ghostbusters, Brad Bird, Star Trek, Ira Glass, Conan O'brien, Road House, Star Wars, Indiana Jones, Hunger Games, Mad Men, Blade Runner, Community, Kevin Smith, Archer, Betty White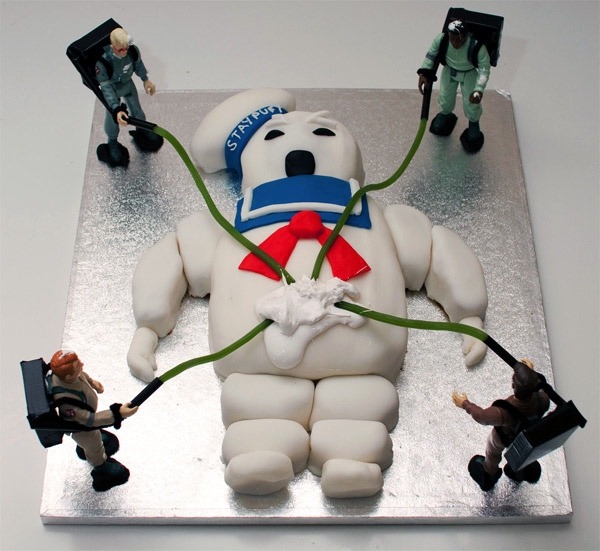 What is Page 2? Page 2 is a compilation of stories and news tidbits, which for whatever reason, didn't make the front page of /Film. After the jump we've included 56 different items, fun images, videos, casting tidbits, articles of interest and more. It's like a mystery grab bag of movie web related goodness. If you have any interesting items that we might've missed that you think should go in /Film's Page 2 – email us!
Header Photo: Ghostbusters cake.
Someone created a Tumblr blog examining Steven Spielberg Presents: Back To The Future: A Robert Zemeckis Film: The Novel by George Gipe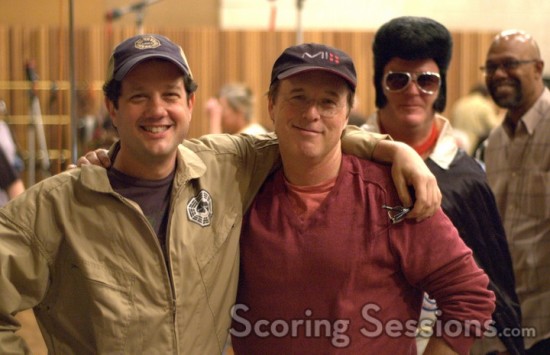 ScoringSessions has a gallery of photos of composer Michael Giacchino scoring Brad Bird's Mission: Impossible – Ghost Protocol.DinosaurBoner lists 15 Terrible Movies I'm Ashamed to Admit I Always Watch When They're on TVIra Glass on the Creative ProcessNewsBurner takes a look at Fantastical film directors and their commercials.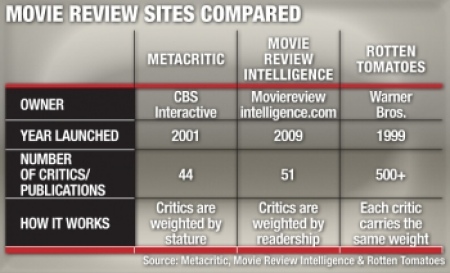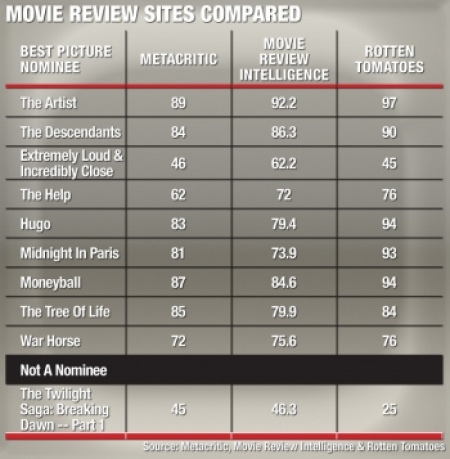 TheWrap reports that Movie Review Aggregators are Growing in Popularity.BRWC lists 5 Reasons To Tweet While Watching A Movie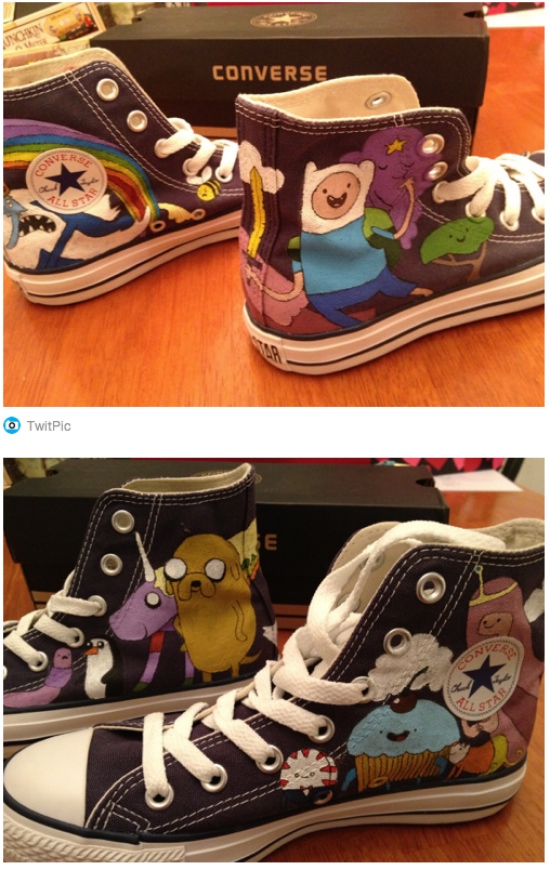 Toni Salisbury's custom painted Adventure Time sneakers
IGN explains that Without John Carter There Would Be No Star Wars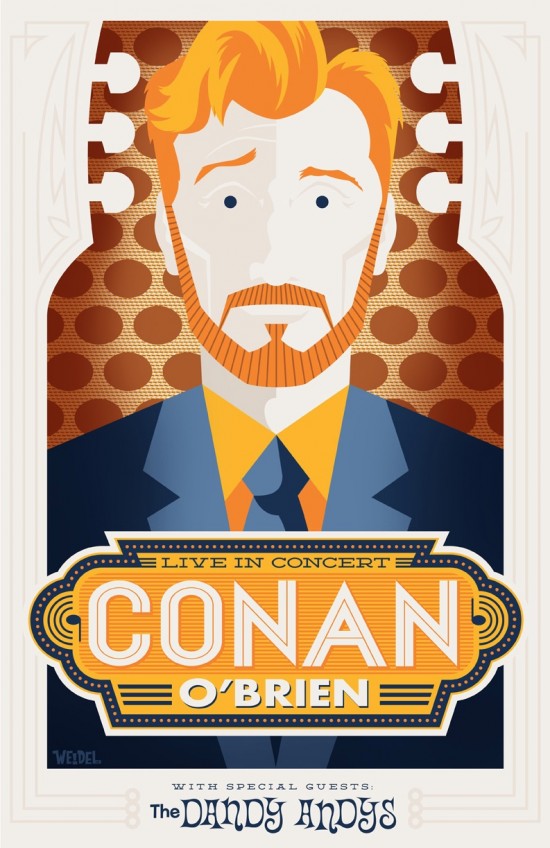 Jason Weidel created this Conan O'Brian piece for Galley1988's Is This Thing On 2 art show.AllThingsD lists Four Weird Things the Internet Is Doing to Our Understanding of Television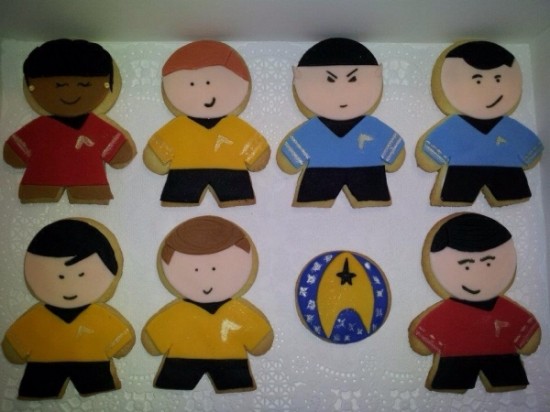 Cute Star Trek cookies.
FearNet presents A History of Stupidity in Horror Cinema: Dumb Cops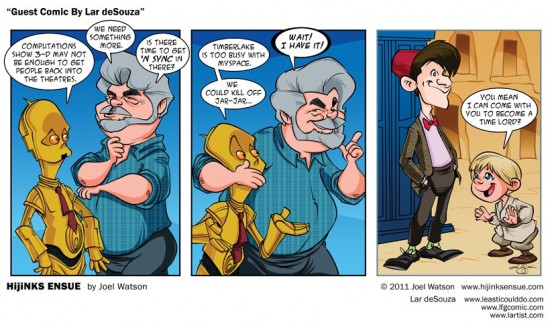 HijinksEnsue takes on Phantom Menace 3D.Pajiba wonders if Denzel Washington is The Least Successful A-List Star in Hollywood?
Supercut: Every Face Punch in Road House
NBC announced that Lindsay Lohan will host Saturday Night Live on March 3rd 2012 with musical guest Jack White.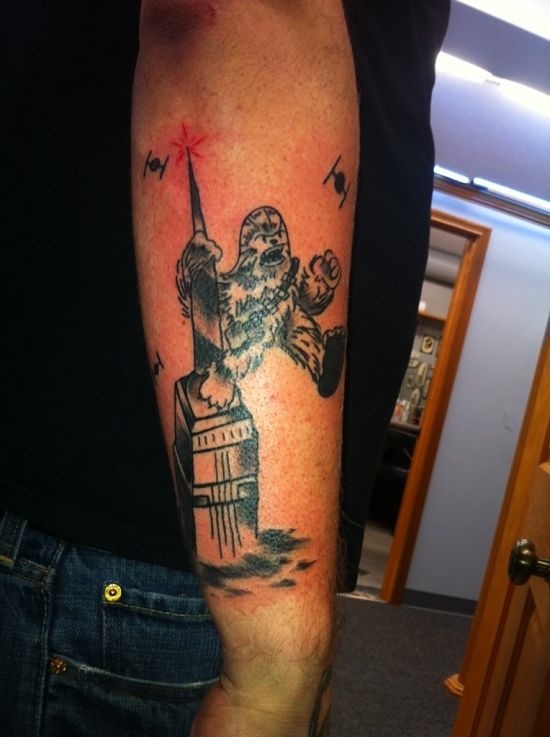 Star Wars/King Kong mash-up tattoo.Film.com has a report from Jason Reitman's Live Read of Reservoir Dogs
Someone has created a fan trailer for John Carter.
Actress Elyse Knox (NCIS, The Mummy's Tomb, Hit the Ice) has died at age 94.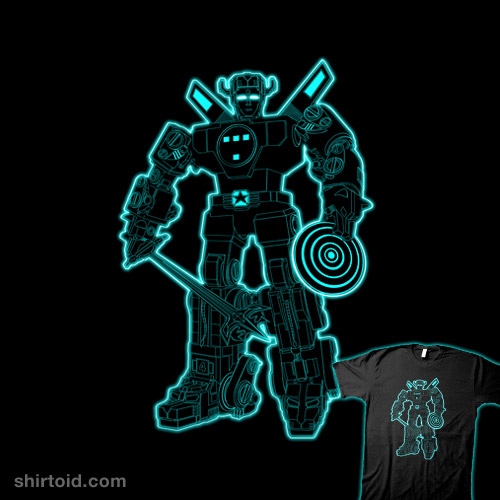 Tron: Legacy/Voltron mash-up "Vol-TRON" t-shirt.Juan Hernandez takes a look at David Fincher's color Palette in an article titled "Paint it Black?"Watch the trailer for the Oscar-nominated Bullhead with commentary from writer-director Michaël R. Roskam
Italian film Caesar Must Die won the Berlin International Film Festival's top honor the Golden Bear.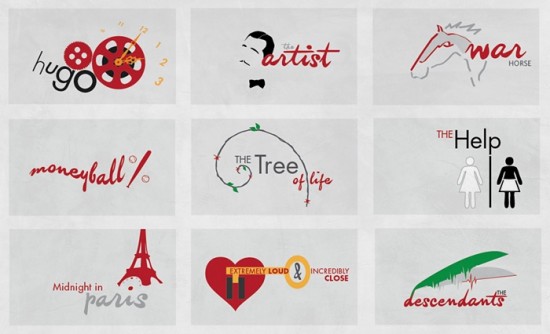 Best Picture Oscar nominees by Geminianum
Blockbuster On Demand pulls back from TiVo and others, Engadget wonders if it is on its way out?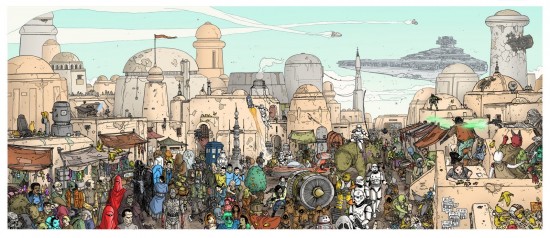 Where's Waldo in Star WarsDid You Know: The actors who voiced Mickey and Minnie Mouse were married in real life?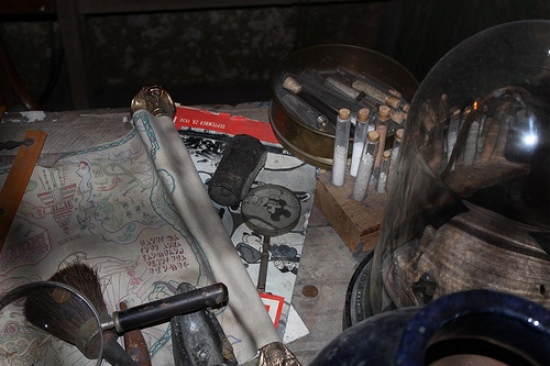 MiceChat takes a look at fun Disney easter eggs and hidden Mickeys inside the Indiana Jones ride in Disneyland.
'Gangster Squad' Moves Up One Week, Presumably To Avoid Paranormal Activity 4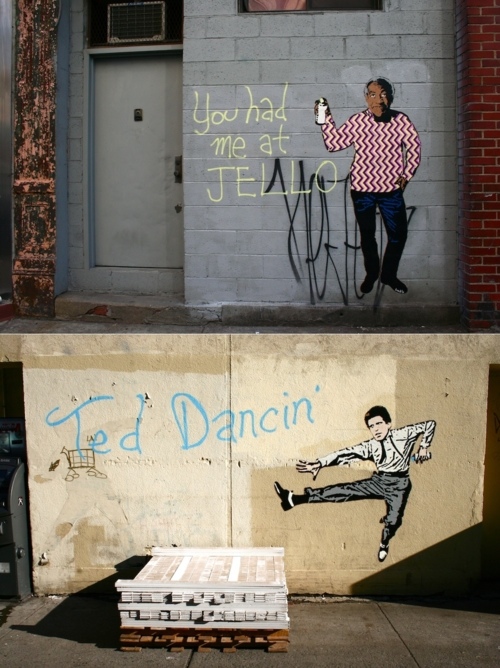 Bill Cosby and Ted Danson street art.
Comedy Central has Greenlit a Stand-Up Series Hosted By T.J. Miller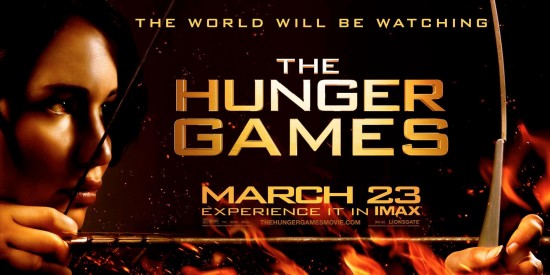 IMAX released a new banner for The Hunger Games.
Oriental DreamWorks to Open This Year in Shanghai
Watch the firs tv spott teaser for the fifth season of AMC's Mad Men.
Marc Guggenheim is in talks to write Robert Downey Jr's Perry Mason reboot.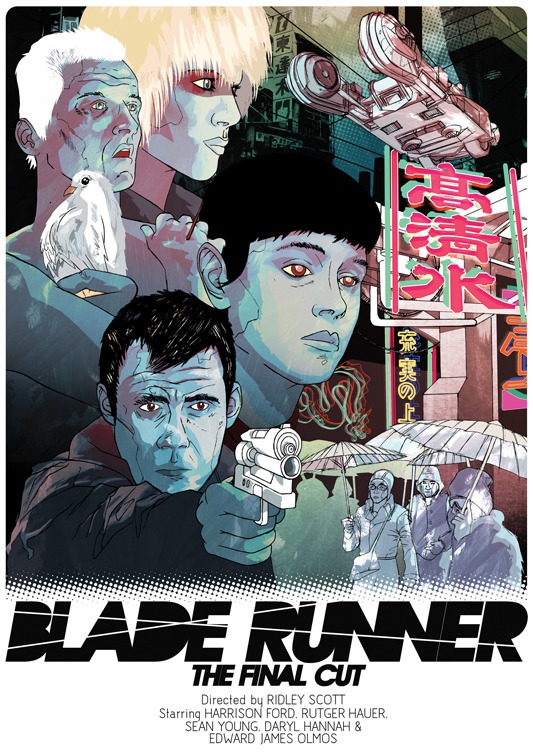 Blade Runner poster by James Fenwick for Cult Cinema SundayAdam Shankman is in Talks to Direct 'This Is Where I Leave You' for Warner Bros.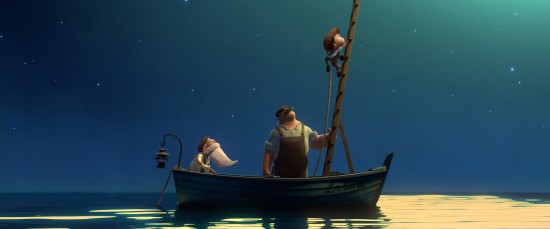 Check out a new photo from Pixar's short film La Luna.Kevin Durand and Lukas Haas will Star in 'Dark Was the Night'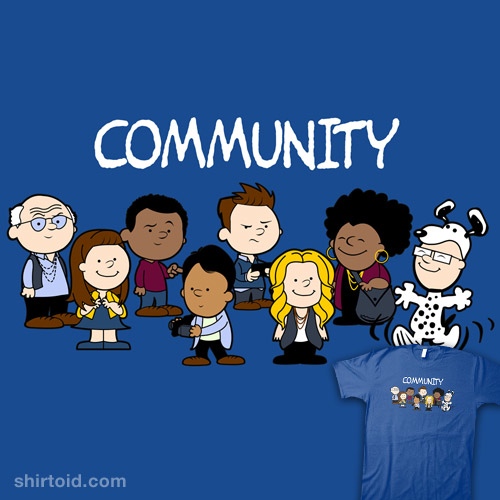 Community/Peanuts mash-up "Greendale's Peanuts" t-shirt.MTV lists Six Sequels Nicolas Cage Needs To Make Immediately
Supercut: "Totally" on Archer
Saad Siddiqui and Oded Fehr Join Marisa Tomei, Joshua Jackson in Inescapable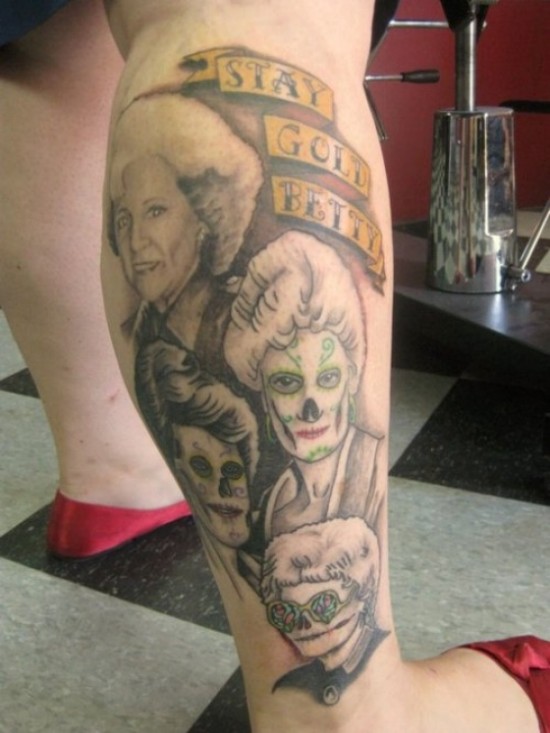 See a Tasteless, Tacky Betty White Tattoo
NECA will produce Prometheus action figures.
LucasFilm and Burton Snowboards have teamed up to launch a Star Wars snowboarding experience "featuring chainsaw-carved sculptures of Star Wars characters."
Octavarius has announced a one-night-only show "Stars! Wars! The Musical" on Friday, March 9 at 8pm in the Mercury Theater.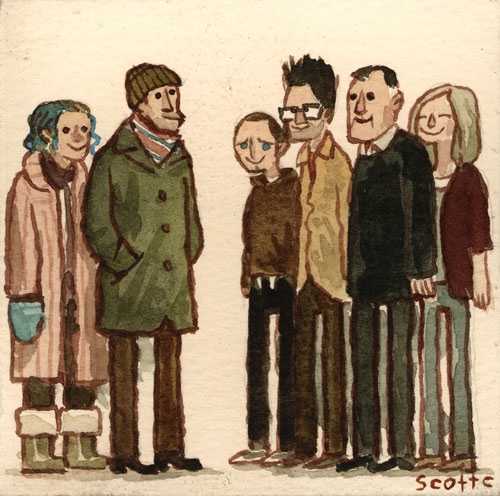 Scott C's latest Great Showdown is an Eternal Sunshine of a Spotless Mind-tribute.
Sony Pictures Worldwide Acquistions Nabs Rights to Juno Temple-Michael Cera Thriller
Supercut: 100 Films Where They Say The Name Of The FilmRejects lists 42 Things We Learned From the 'Monty Python and the Holy Grail' Commentary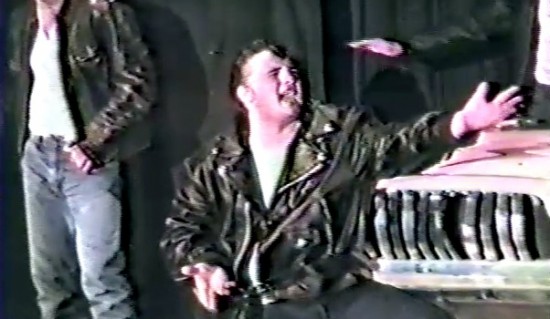 Photo: 17-Year-Old Kevin Smith Playing Kenickie in GreaseRoger Ebert Releases First Review Of 'Titanic 3D,' Says 3D Conversion "A Shabby Way To Treat A Masterpiece"