Michael Stahl-David & Zoe Kazan Cast In Joss Whedon-Penned 'In Your Eyes'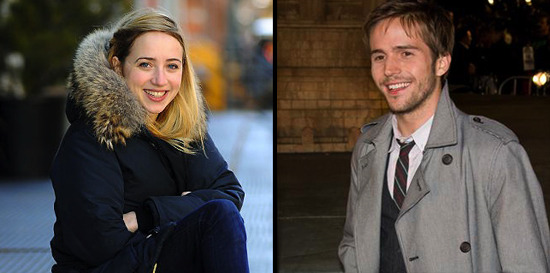 Last year Joss Whedon made an unexpected announcement: in addition to making Marvel's The Avengers, he had formed a company called Bellwether Pictures, intended as a 'micro-studio' that will create small indie films. The first Bellwether film is already shot; it is a Whedon-directed adaptation of Shakespeare's Much Ado About Nothing.
The next Bellwether announcement was for a movie called In Your Eyes, which Whedon wrote and Brin Hill will direct. The movie is "a metaphysical love story about two seemingly polar opposites who are deeply connected in ways neither could have ever imagined."
Now the picture has its two 'polar opposite' leads, Michael Stahl-David (Cloverfield) and Zoe Kazan (Bored to Death, Meek's Cutoff).
Deadline says that Stahl-David will be "Dylan, a boyish-looking man who served time in jail for robbery when he refused to rat on his accomplices."
Kazan is "Rebecca, an attractive but skinny and slightly awkward woman, who is married to an older doctor." Though he is living in New Mexico and she in Connecticut, and they have never met, they can hear and see one another across that distance.
In Your Eyeswill shoot soon in LA and Boston. Last year, Joss Whedon said in a statement,
When I wrote In Your Eyes, I didn't have the wherewithal (or the moxie) to make it without an established production house. I believe, as I did then, that it's a pretty timeless romance, and now, with the creation of Bellwether Pictures (and Brin Hill's elegant, passionate take on the piece), I have the opportunity to prove it. (I also have a 37% increase in moxie.) I love this team and I can't wait to see them bring In Your Eyes to life.