Superhero Bits: Justice League Doom, The Amazing Spider-Man, Beyond Watchmen, Man Of Steel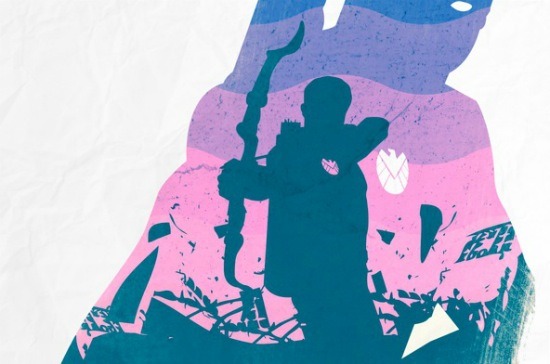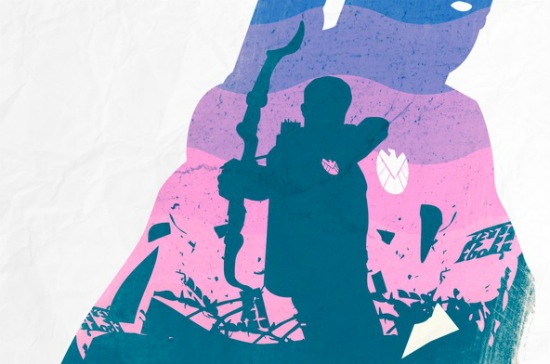 Want to hear Nathan Fillion as Green Lantern in Justice League: Doom? What does the latest image of The Lizard from The Amazing Spider-Man look like? Does Alan Moore have kind words to say about Beyond Watchmen? Is there a Man of Steel trailer floating around out there? And what's the latest with the Amazing Spider-Man viral? Read about all this and more in today's Superhero Bits.
Here's a clip from Justice League: Doom featuring Nathan Fillion as Green Lantern.Comic Book Movie steers us to a site called  Travis Yanan Watches TV, who has read the pilot script for CW's Green Arrow show, Arrow. Here's a little taste:
I think it works emotionally, even if it's not breaking any new ground. It's solid, broad-audience popcorn entertainment.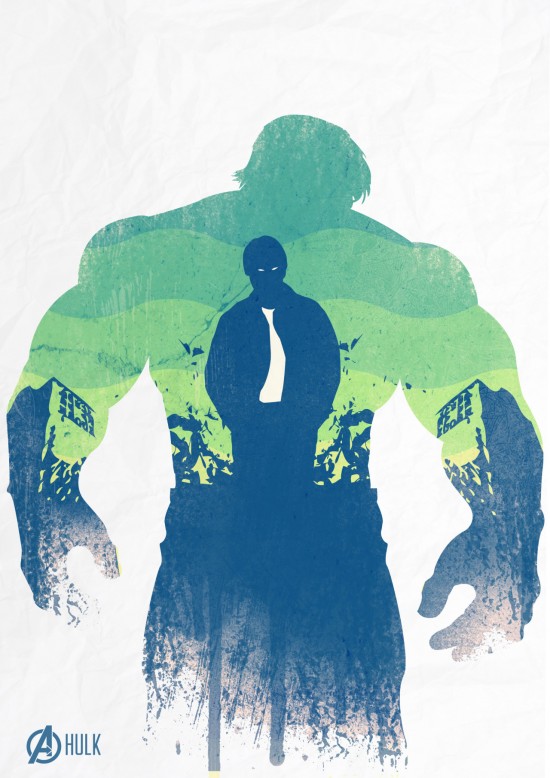 Superhero Hype reader Venom420 (via CBM) did some Olly Moss inspired Avengers characters posters. See the rest of the team at that link, that's Hawkeye teased at the top.
Comic artist John Severin, who founded Mad Magazine and drew The Incredible Hulk, died at the age of 90.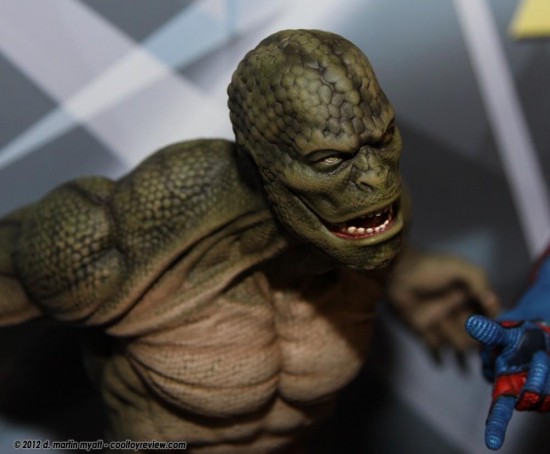 Another day, another hi-res image of The Lizard from Toy Fair. This one is a Diamond Selects bust courtesy of Cool Toy Review.
Movies.com examines if the Superman curse will affect Man of Steel star Henry Cavill.
Due to the amount of graphics and images included in Superhero Bits, we have to split this post over TWO pages. Click the link above to continue to the second page of Superhero Bits.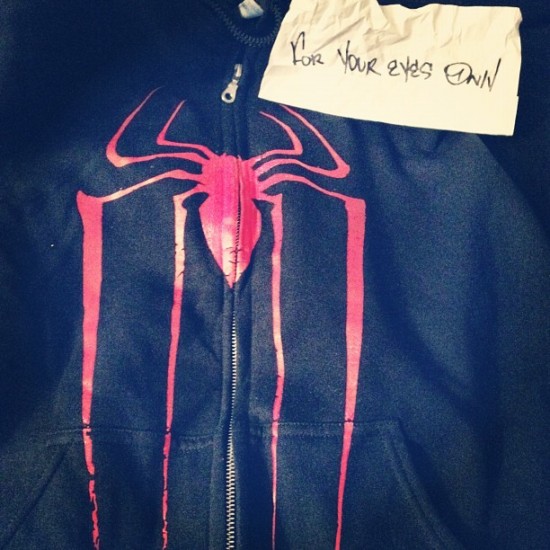 The Amazing Spider-Man viral continues. FirstShowing got a Spider-Man hoodie and a cell phone. If you head to this Tumblr page you can follow the entire thing.Comic Book Movie has a detailed description of an early cut of a rumored Man of Steel trailer. Here's a small taste:
Opens with a shot of space. The camera is panning around the planets and zooming through space. There's a voiceover of Jor-El (Russell Crowe) saying, "My son, our world is no longer safe for you." Suddenly, one of the planets explodes and a small ship is seen zooming out of the flames, and the camera pans around it to face it flying away.

The Iron Man and X-Men animated series' come out on DVD April 24. Thanks to CBM.
Alan Moore is not a fan of Beyond Watchmen. Comic Book Resources details a recent chat Moore had, DC's response and more. Here's Moore:
It seems a bit desperate to go after a book famous for its artistic integrity. It's a finite series. Watchmen was said to actually provide an alternative to the superhero story as an endless soap opera. To turn that into just another superhero comic that goes on forever demonstrates exactly why I feel the way I do about the comics industry. It's mostly about franchises. Comic shops these days barely sell comics. It's mostly spin-offs and toys.
Get More: Movie Trailers, Movies Blog
MTV spoke to Johnny Whitworth about his portrayal of Blackout in Ghost Rider: Spirit of Vengeance.