'Battle: Los Angeles' Director Jonathan Liebesman In Talks For 'Teenage Mutant Ninja Turtles'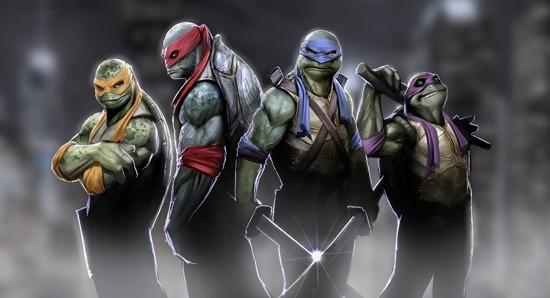 There is finally movement on the new version of the Teenage Mutant Ninja Turtles that Platinum Dunes and Paramount have been assembling.
Jonathan Liebesman, director of Battle: Los Angeles and the Clash of the Titans sequel Wrath of the Titans, is now in talks to direct the new TMNT film written by Josh Appelbaum and Andre Nemec. Variety reports Liebesman's hiring, but doesn't give much info about what the story is, or what the approach will be, other than that the film will be "a new re-imaging of the famous comic and cartoon series."
I've heard a few things, however. Expect the Foot to be in the film, along with Casey Jones and April O'Neil as a sort of protagonist duo. And we should see a Rise of the Planet of the Apes sort of approach to creating the Turtles — they're most likely to be CGI characters inserted into live-action footage. Whether they'll be played by actors in a performance capture setting is yet to be confirmed.
There is no casting for any of the characters in the film at this point, but if Liebesman signs his deal and there aren't a lot of script kinks to be worked out, we might start to hear casting soonish.