Sequel Bits: Real Steel 2, Ghost Rider 3, Taken 2, Waiting To Exhale 2, Tintin 2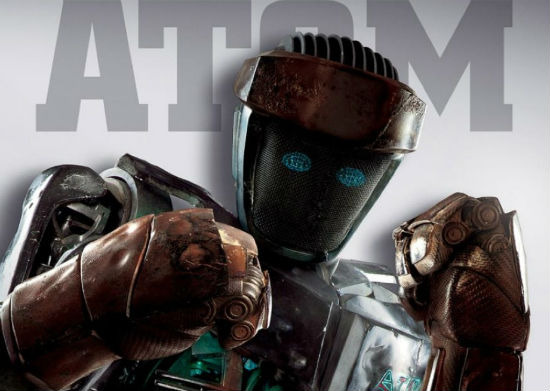 Lots of sequel news today so let's get right to it. After the jump, read about the following:
Shawn Levy gives an update on a sequel to Real Steel.
There's already been talk of a third Ghost Rider according to directors Neveldine and Taylor, who are also still considering Crank 3D.
Latino Review has revealed some major plot points in Taken 2.
Fox is still moving ahead with a Waiting to Exhale sequel after the death of Whitney Houston.
Steven Spielberg says Peter Jackson will be starting production on The Adventures of Tintin 2 this year.
Collider sat down for a long video interview with Real Steel director Shawn Levy and got his thoughts Real Steel 2. A script was in the works before the original was even released and Levy says he'll finally get to see it in two weeks or so. That, coupled with the box office numbers and DVD sales have him saying the following:
I'll just say that those numbers with the box office, with the toy sales, they've all got us thinking and they do have us talking. So it's a maybe with a capital 'M.'
He also said that the script to the sequel has been dictated in part to the hardcore fans of the original film. You can watch him talk about that and much more in the video below.
Ghost Rider: Spirit of Vengeance doesn't ride into theaters until Friday but, as is the case with any superhero film, there's already talk of Ghost Rider 3. Directed Neveldine and Taylor said the following to The Playlist:
There's been talk about [a sequel]  in regards to taking meetings with Sony. I know Nic[olas Cage] wants to do it, he's very pumped about it. We'll just to see how well [this] does.
They're also still confident Crank 3D will get done.
The fine folks at Latino Review just launched a new video feature called First Look and started with Taken 2 starring Liam Neeson. Basically if you wanted to know anything about the film, it's in the below video, including a good portion of the plot. Consider it full of SPOILERS but lots of new info.
The major takeaway, without spoiling anything, is that the Taken formula is both flipped on its head and also quite true to the original. Maggie Grace's character isn't the central focus of the film, but is much more important.
One might have though the untimely death of singer Whitney Houston would have brought a stop to a long developed Waiting to Exhale sequel but Vulture has learned that's not the case. In fact, Fox is hiring new writers to make the sequel, Getting to Happy, a priority under the eye of director Forest Whitaker. The film will be based on the 2010 book by Terry MacMillian and former executive Lori Lakin has been adapting it. There's no word on who might replace Houston, but the name Oprah Winfrey was floated.
Finally, Steven Spielberg spoke to Total Film and confirmed that Peter Jackson will shoot about month's worth of performance capture on The Adventures of Tintin 2 immediately following principal production on The Hobbit. That won't be for a few months at least, though, because Spielberg said the script isn't even done yet. Here's the director:
We're not telling the world what books we're basing the second movie on yet. We have completed a story outline now. We have a writer on it. I'm just not declaring what it is. It will be more than one book, but no more than two.
So, it sounds like, when The Hobbit finishes shooting this summer, Jackson will shoot a few weeks of Tintin 2 mocap and then go back to Hobbit while work begins on that.
Which of these sequel bits are you most surprised at or interested in?