Billy Bob Thornton Says 'Bad Santa 2' Planned For Fall Shoot; Plans To Direct Road Movie 'And Then We Drove'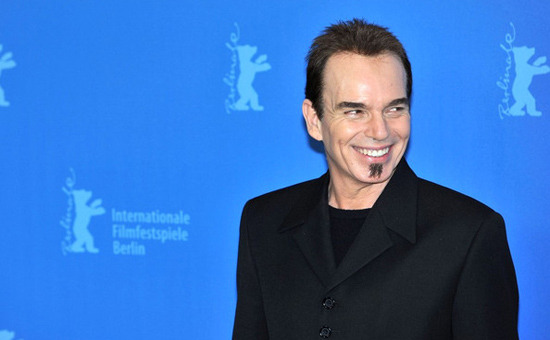 Billy Bob Thornton is in Berlin this week with the latest film he directed, Jayne Mansfield's Car. Reviews are hitting today and a quick scan suggests the response is middling but more favorable than not.
The actor/director is also doing interview rounds, and the subject is ranging to more than his current film. In fact, Thornton says that the oft-discussed sequel to Bad Santa will finally shoot this fall. In addition, he's prepping to direct another film, tentatively titled And Then We Drove. That one is a road movie inspired in part by Thornton's marriage to Angelina Jolie, though she isn't likely to be in the film. Details on both follow after the jump.
First up: Bad Santa 2. The last thing we heard was that Thornton was in talks and ready to do the film, while Johnny Rosenthal and John Phillips had been hired to craft parallel scripts. We don't know which of those two writers got the nod to be the real Bad Santa sequel writer, but Thornton told The Playlist,
...the writer is still working on the script, he's doing his rewrite right now. We saw the first draft and we just had a few little things we wanted to take away or add and he's doing that. The plan is to shoot that in the fall.
The idea at the moment is to release the film at Christmas 2013, but we'll see how that works out.
Meanwhile, there's the road movie. Variety initially announced the project, saying that Thornton is scripting now with Tom Epperson, and that it will be backed by AR Films (the same company behind Machete Kills) and Media Talent Group. The idea is to get at least a first draft finished by March and to shoot later this year. Locations in the script include LA, Arizona, New Mexico and spots in the South.
Thornton said the film is about "a guy who's on a road trip and picks up this girl along the way, and what happens to them. It's about the question of life: 'What is this? Where do I fit in?'" An unnamed additional source said that the film is inspired by Thornton's relationship with Jolie, which Alexander Rodnyansky of AR Films confirmed.
In the same interview with the Playlist linked above, Thornton said of And Then We Drove,
This is predominately me and one other actor that are the main characters and there are a couple of other characters that are in maybe a third of the movie. Everybody else is going to be kind of in and out. It's sort of a trip across the United States. We're working on that, we won't be done with it for a while but we plan to shoot it this summer.