Superhero Bits: Ghost Rider: Spirit Of Vengeance, Dark Knight Rises, Amazing Spider-Man, Flash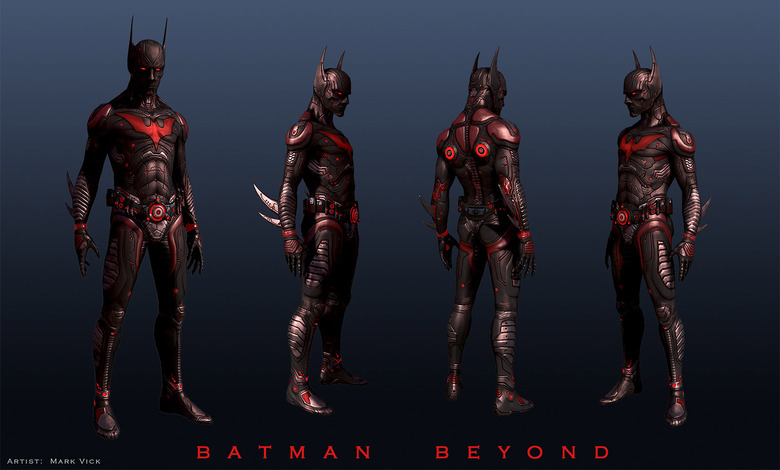 Where can you eat from a Dark Knight Rises food truck? What are your thoughts on Comic Book Men? Which super villain did Nicolas Cage get asked to play for a Batman movie? How can you dress like Captain America and still be safe riding a motorcycle? What hints to The Amazing Spider-Man are in toys depicting The Lizard? And will Christian Bale compare The Dark Knight Rises to The Flowers of War? Read all this and more in today's Superhero Bits.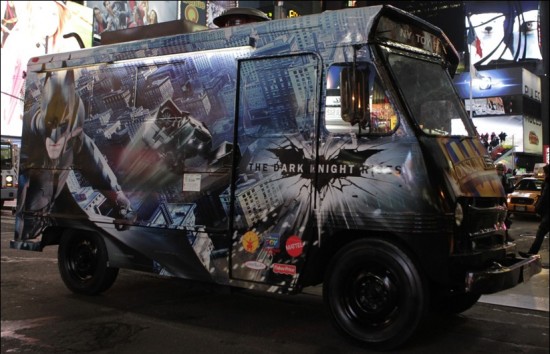 Superhero Hype posted this look at a Dark Knight Rises food truck outside Toy Fair in New York. That's The Bat on the side.Bleeding Cool analyzed the toys of The Lizard from The Amazing Spider-Man and think they contain a major spoiler.Shock Till You Drop spoke to Neveldine and Taylor about Ghost Rider: Spirit of Vengeance.Bloody Disgusting also interviewed several stars from the Ghost Rider sequel.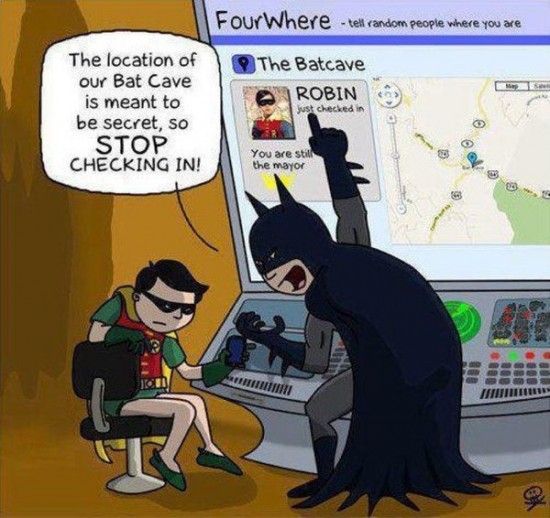 This is kind of an old joke, but still funny. Thanks to /Film reader Colin L.
I'm not sure I agree after only one episode, but Gamma Squad wrote an article called "5 Reasons Comic Book Men Stinks."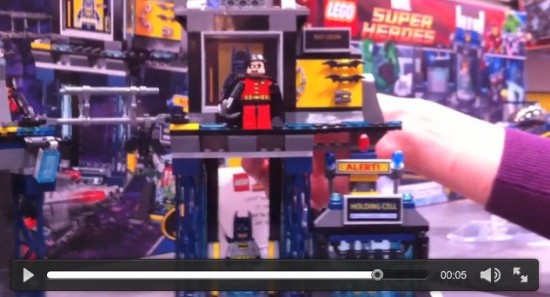 Gizmodo posted a video of a new Batman Lego set where Bruce Wayne changes to Batman. Click above to see it.Christian Bale refused to compare The Flowers of War to The Dark Knight Rises speaking with The Hollywood Reporter.
A new Ghost Rider: Spirit of Vengeance featurette went up on Apple (via CBM).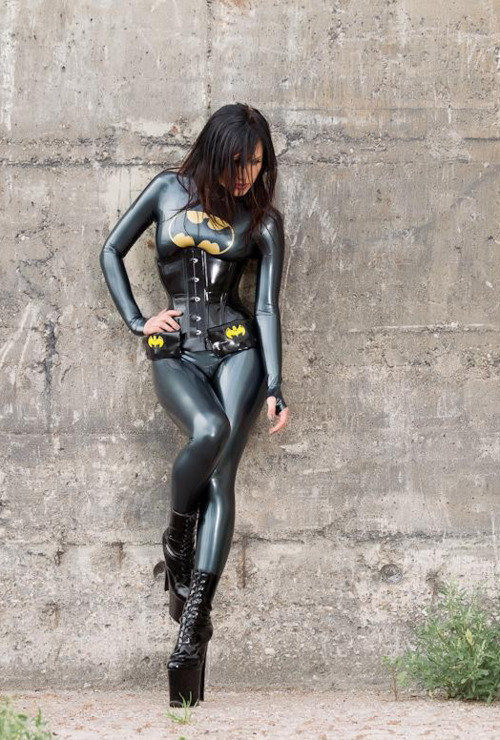 This Batgirl cosplay (from Actual Chad via Fashionably Geek) looks like something out of a video game.
Concept artist Tully Summers, who worked on The Dark Knight Rises, spoke to Cine Web Radio (via Comic Book Movie) about the movie. He calls it "a war film" and said set photos don't do it justice:
Films like Batman are meticulously planned. Every shot is storyboarded, framed, lighted and choreographed to camera. Any photos taken that are not from the intended camera are out of context. In a sense it's like judging Sesame Street or the Muppets from a set photo: "That's ridiculous! There's a whole guy hanging out that character!" Christopher Nolan is a consummate filmmaker. Consider his body of work and his first 2 Batman movies. I don't think fans will be disappointed.
Due to the amount of graphics and images included in Superhero Bits, we have to split this post over THREE pages. Click the link above to continue to the second page of Superhero Bits.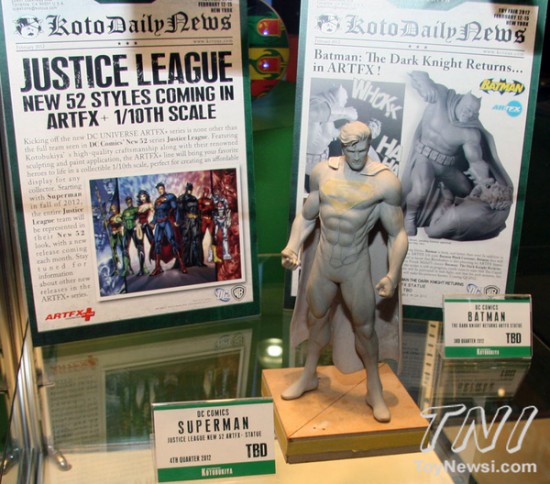 Yesterday we posted the Kotobukiya Dark Knight Rises, and here's Superman from Toy News International. Not Man of Steel, though, just a standard Superman.
Dark Knight Rises producer Emma Thomas spoke to Total Film about Bane, Catwoman and more. Here's a quote:
[Anne Hathaway's role as Catwoman] is completely new and it's a really interesting role. You never quite know where you are with her.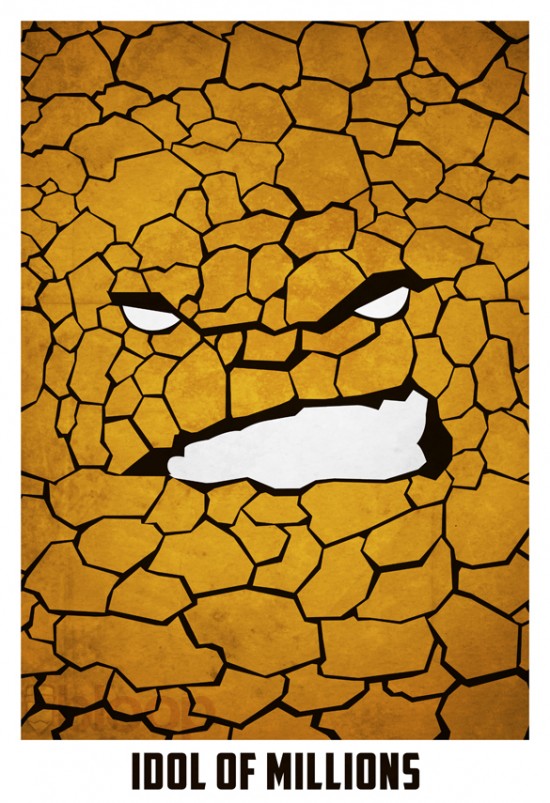 Geek Art posted a ton of different designs by Andres Romero of different superheroes. That's Thing aboveStan Lee's company lost a lawsuit over Conan. Read more at Comic Book Resources.
Get More: Movie Trailers, Movies Blog
Nicolas Cage spoke to MTV about being asked to play The Scarecrow for Joel Schumacher's Batman films.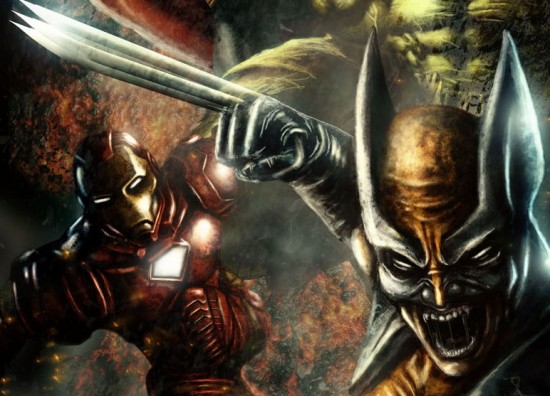 If you think this Wolverine and Iron Man art by Patricio Clarey looks good, you should see the full image on Cool Vibe. Spider-Man, Hulk, Thor. Quite epic.
Ninety percent of people over at What Culture think The Dark Knight Rises will make over $1 billion. Um. yeah. Of course.
Steampunk Flash cosplay. Thanks to Facebook via Fashionably Geek.
I've posted most of these already but Blastr has listed nine of the best Avengers toys to come out of Toy Fair.
Due to the amount of graphics and images included in Superhero Bits, we have to split this post over THREE pages. Click the link above to continue to the third page of Superhero Bits.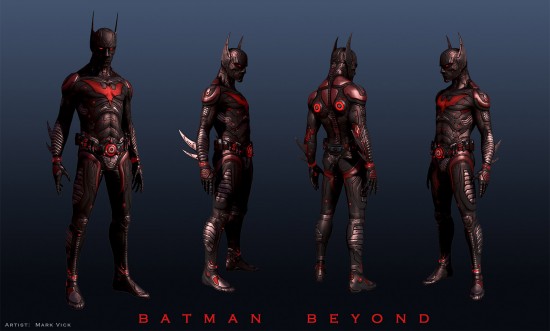 These Batman Beyond concepts by Mark Vick are pretty stellar. Thanks to CGHub via Geek Tyrant.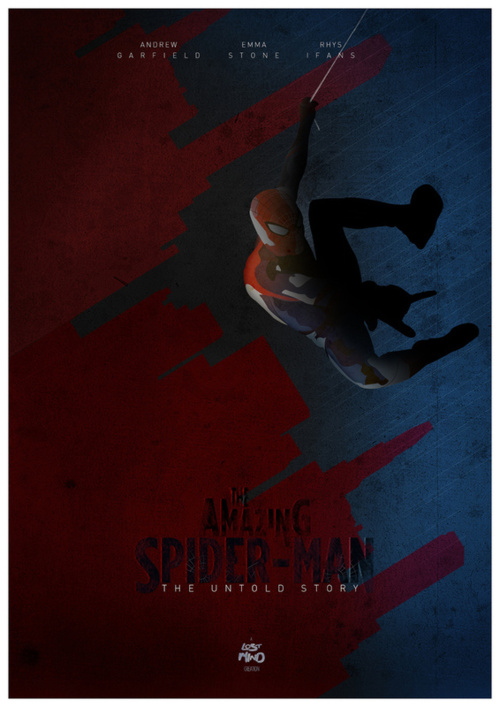 Cool Amazing Spider-Man fan poster by Lost Mind via F-Yeah Movie Posters.
IFC spoke to Ghost Rider: Spirit of Vengeance directors Neveldine and Taylor and asked what other superheroes they'd like to portray:
We would love to answer the age-old question of who's stronger, Hulk or Superman.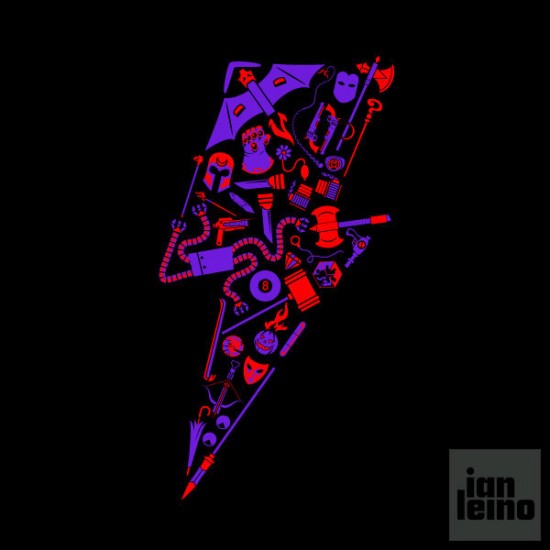 We recently posted Ian Leino's Heroes design and now his Villains one is up too.
Get More: Movie Trailers, Movies Blog
Idris Elba spoke to MTV about his work in Ghost Rider: Spirit of Vengeance and also his feelings on superhero films in general.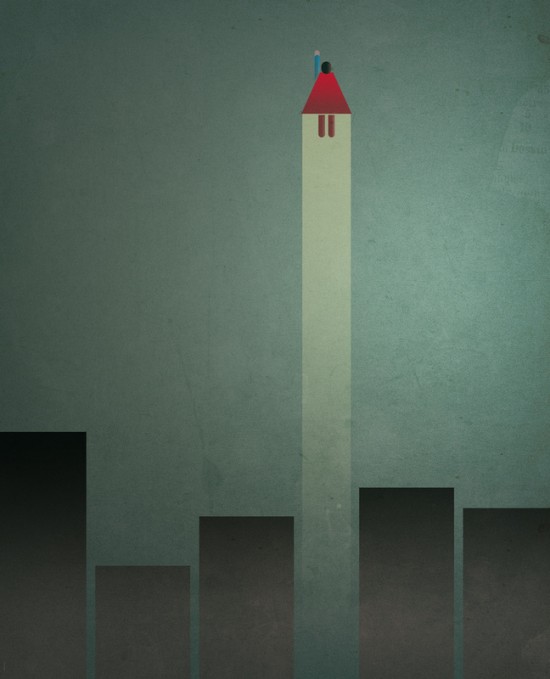 Very evocative minimalist superhero posters by Grégoire Guillemin at Hero Chan (via Geek Tyrant.)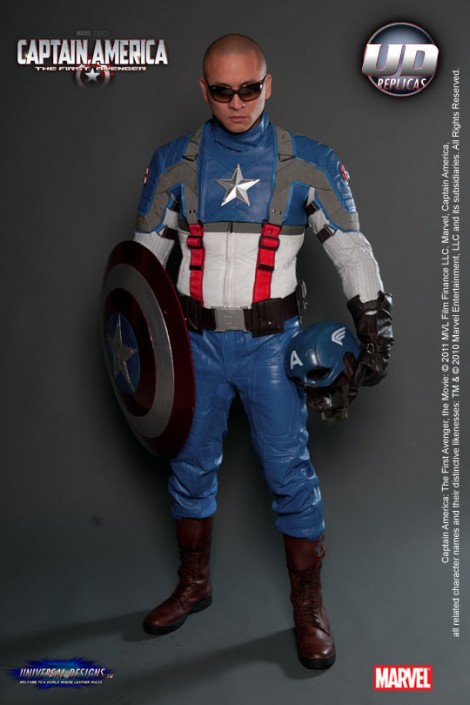 Dress like Captain America as you drive a motorcycle available at UD Replicas via Forever Geek.