'Damsels In Distress' Trailer - Whit Stillman Returns To Filmmaking After 14-Year Break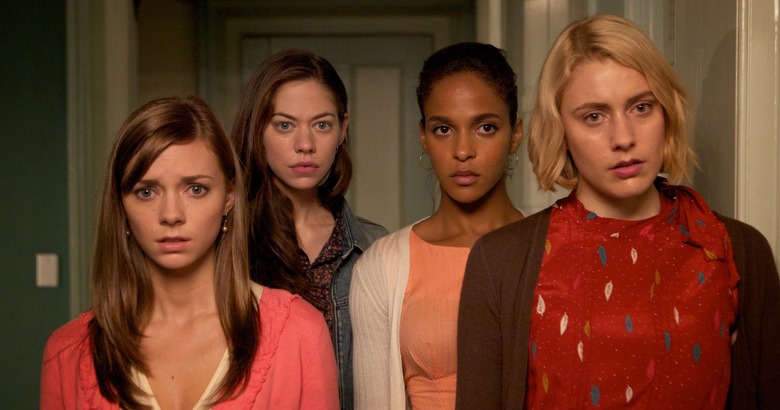 Throughout the '90s, Whit Stillman could be counted on for his wry depictions of the American upper class, inspiring the likes of Wes Anderson and Noah Baumbach. But he took a break from filmmaking after 1998's The Last Days of Disco, and it's only now that he's returning to the silver screen with Damsels in Distress.
Greta Gerwig stars as the leader of a clique of college girls trying to change "the atmosphere of male barbarism" at their preppy East Coast school. Analeigh Tipton (Crazy, Stupid, Love.) and Adam Brody also star, but I'm just as excited for the supporting performances from comedic actors like Alia Shawkat, Aubrey Plaza, and Zach Woods. Watch the trailer after the jump.
The trailer looks a little bit like an indie version of Clueless, which isn't a bad thing at all. Damsels in Distress was warmly received when it debuted on the film festival circuit last fall, though I've read that the new Stillman is a bit zanier than we remember him. (Expect multiple dance numbers.) Regardless, I'm looking forward to what appear to be some strong performances and some clever dry humor when the film hits New York and Los Angeles on April 6.
Synopsis:
DAMSELS IN DISTRESS follows a trio of beautiful girls who set out to revolutionize life at a grungy East Coast College – the dynamic leader Violet Wister (Greta Gerwig), principled Rose
(Megalyn Echikunwoke) and sexy Heather (Carrie MacLemore). They welcome transfer student Lily (Analeigh Tipton) into their group which seeks to help severely depressed students with a program of good hygiene and musical dance numbers. The girls become romantically entangled with a series of men — including slick Charlie (Adam Brody), dreamboat Xavier (Hugo Becker) and the mad frat pack of Frank (Ryan Metcalf) and Thor (Billy Magnussen)—who threaten the girls' friendship and sanity.