Alfred Hitchcock's 'Suspicion' Set For A Remake, From 'The Killing' Showrunner Veena Sud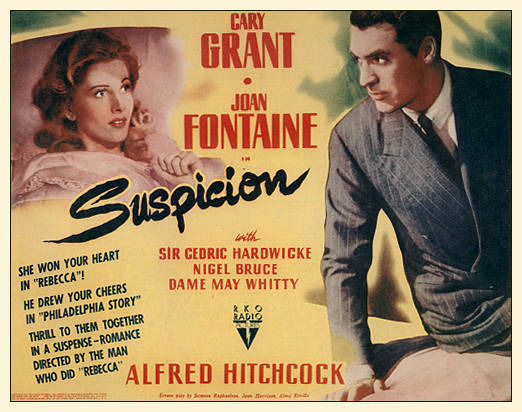 Last week DreamWorks and Working Title Films announced that Steven Knight (Eastern Promises) will write a remake of Alfred Hitchcock's Rebecca, or perhaps more accurately that Knight will write a new adaptation of Daphne Du Maurier's novel Rebecca, which was adapted into Hitchcock's film, as well as a couple others.
Now there is another Hitchcock film being remade, or re-adapted. This time it is the 1932 novel Before the Fact, by Francis Iles, which Hitchcock directed as the 1941 film Suspicion. Heading up the adaptation is The Killing showrunner Veena Sud, who will script.
Variety says that this effort is from Montecito Pictures, the same company that is working on Alfred Hitchcock and the Making of Psycho, with Anthony Hopkins attached to play Hitch. Paramount will release whatever comes of this new version of Suspicion, while Fox Searchlight has the film about Psycho's creation. (Two years ago we heard that Will Smith was looking at a new version of Suspicion as a starring vehicle, but that never came to fruition.)
Here's the synopsis of Iles' original novel. In the Hitchcock version, the leads were Joan Fontaine and Cary Grant, with Fontaine winning an Oscar for her performance. It isn't quite clear if this new script will be based more on the film or the original novel. The trailer for Suspicion is below the novel synopsis, just so you can get a taste of both. In this case, the film's ending was changed quite a bit from that of the novel.
Before the Fact tells the tale of wealthy but plain Lina Mclaidlaw, who marries the charming and feckless Johnny Aysgarth against the advice of her father. Lina is certain she can change him for the better, until she is forced to acknowledge that he is a compulsive liar, a crook and a murderer. But still she loves him, while fearing she will inevitably become one of his victims.