Michael Mann Developing Sony Thriller 'The Big Stone Grid' [Updated]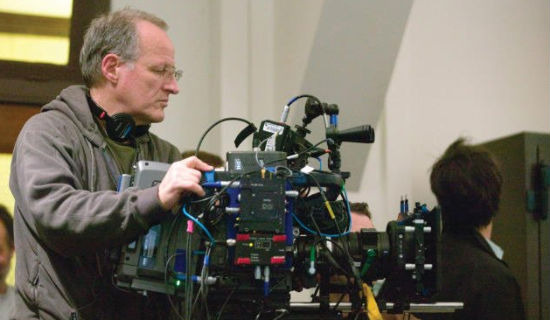 Add one more project to Michael Mann's bit stack of potential movies that could act as follow-up to Public Enemies. The director's new HBO show Luck is on the air now (and seemingly struggling a bit to solidify a core audience) but Mann has been attached to a few different projects in the past year.
This new one is a Sony development called The Big Stone Grid, based on a spec script the studio bought last year from S. Craig Zahler. The story is a "hard-edged thriller" about a New York City extortion ring.
Update: Only a few hours after the announcement of The Big Stone Grid, we've got word on another possible Mann film, as well as an update on an older development project. Both are below.Deadline says that Mann will do a new draft of the script with a writer who has yet to be named. While the site suggests he'll transplant the story to LA, it offers this description:
The script is a hard-edged thriller in the vein of Seven and Marathon Man, about two decorated detectives who uncover a terrifying extortion ring that operates within the secret underbelly of New York City.
Due to that plan to further develop the script, this won't be Mann's next movie. It still seems as if that honor will go to Go Like Hell, the film about the business and racing rivaly between Ford and Ferrari.
He's also got the epic period battle movie Agincourt, the gangster story Big Tuna, the thriller called Gold, and the biography of photographer Robert Capa on his desk.
Update: On the Tavis Smiley show on PBS (via the Playlist) Mann recently said,
I just got back from doing research on [a film] that a man named Alex Sage is writing in Indonesia. It's all going to take place on the South China Sea, called 'The Tam.'
That's next to no info, but for now I guess we can pencil in The Tam as a preliminary development for the director. He also said that he's still keen to do the Agincourt film:
[I'm] developing something that takes place in 1415, culminates in the Battle of Agincourt. I love medieval subject matter. I've been dying to do something of the period.