Zombie Romance 'Warm Bodies' Pushed From Summer To February 2013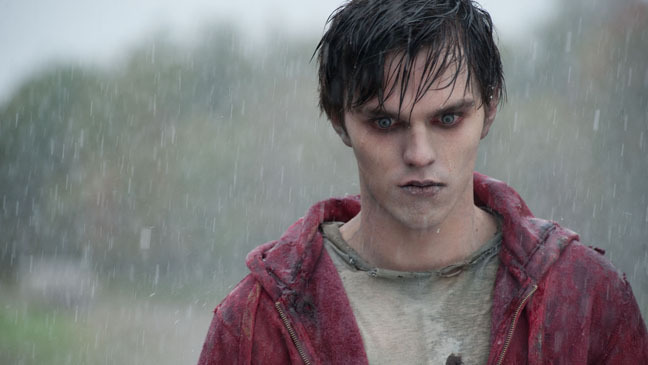 If you have any spare sympathy cards lying around, might want to address one to Nicholas Hoult. The actor had a good turn last year in X-Men: First Class, and had two films set to release in 2012: Jack the Giant Killer and Warm Bodies. But last month Jack was pushed to March 2013, and now Warm Bodies has been pushed from August 10 of this year to February 1 of 2013.
Is that move actually a bad thing? There is currently no competition on the new 2013 date, and mid to late August has been more of a dumping ground in the past few years than has January or February.
In Warm Bodies Hoult plays "an unusual zombie who rescues a girl from imminent death at the hands of his cohorts and their unlikely romance setting in motion a chain of events that will transform him, his fellow dead, and maybe even the whole lifeless world." It's the sort of film that could need help finding an audience.
A good showing from Jack the Giant Killer might have given it an assist, as it would have raised Hoult's profile. But now that Warm Bodies has to open before Jack, that August date could have seen it suffering from the movie fatigue that seems to hit audiences at the end of July. It might have a much better chance in February. This is a Summit release, and the recent Lionsgate purchase of that studio could have something to do with the move, too.
Jonathan Levine (The Wackness, 50/50, All the Boys Love Mandy Lane) directed Warm Bodies. The header image above is one of the few images we've seen from the film so far. [Variety]