Ty Burrell Joins 'Switch,' The 'Jackie Brown' Prequel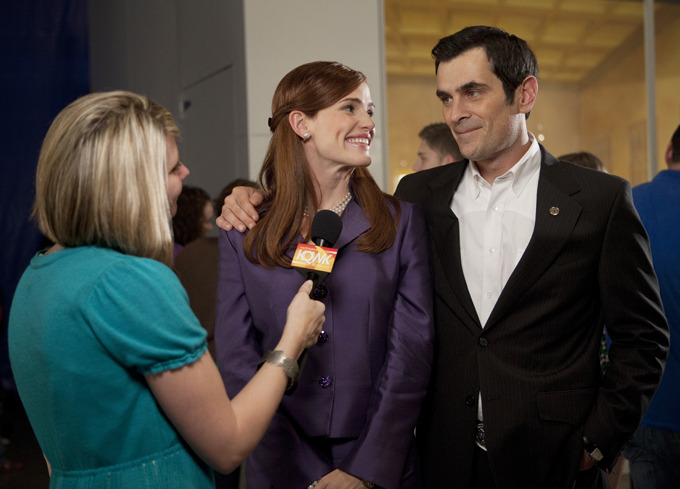 Ty Burrell has had a pretty great career trajectory: he went from being a bit player in Black Hawk Down to (very effectively) acting like a total dickhead in Zack Snyder's Dawn of the Dead remake to being a core part of one of the most praised shows on TV, Modern Family.
Now the recent Emmy winner will be in Dan Schechter's Switch, which is effectively a prequel to Quentin Tarantino's Jackie Brown.
Switch, which is based on the novel of the same name by Elmore Leonard, was announced a couple years back, but casting just began in the past few days. The story follows Louis Gara and Ordell Robbie, played in Jackie Brown by Robert De Niro and Samuel L. Jackson.
In Switch, however, the roles will be played by John Hawkes and Yasiin Bey (nee Mos Def) and in this story they aim to kidnap Mickey Dawson, "the wife of a corrupt Detroit real estate developer. When the husband refuses to pay the ransom for his wife's return, the ex-cons are forced to re-conceive their plan, and the angry housewife uses the duo to get her revenge."
Variety says Ty Burrell will play Marshall Taylor, "a married country club member who harbors a crush on Mickey and spends most of the film in a moral dilemma after witnessing her kidnapping."
There's no casting announcement yet for Mickey Dawson,but we can expect to hear something pretty soon.
You'll see Ty Burrell next month in Butter (pictured above), which has been done for a while but has taken some time to get to theaters. He's also in Goats, which just premiered at Sundance.