'Seeking A Friend For The End Of The World' Trailer And Poster: Steve Carell And Keira Knightley's Apocalyptic, Romantic Comedy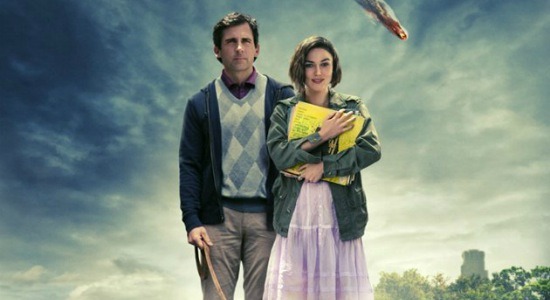 You've just found out there are three weeks until the inevitable end of the world. What do you do? If your the characters played by Steve Carell and Keira Knightley in Focus's upcoming romantic comedy, you fall in love looking for your loved ones. The film is called Seeking A Friend For The End Of The World and it's written and directed by Lorene Scafaria, who wrote Nick and Norah's Infinite Playlist.
In addition to the two leads, the star studded cast includes Connie Britton (Friday Night Lights), Adam Brody (The OC),  Rob Corddry (Children's Hospital), Rob Huebel (Human Giant), Gillian Jacobs (Community), Derek Luke (Antoine Fisher), Melanie Lynskey (Away We Go), T.J. Miller (Cloverfield), Patton Oswalt (Big Fan) and William Petersen (CSI). It'll be released on June 22 and the trailer and poster has just come online.
Thanks to Yahoo Movies for the trailer.
I've gotta say, this trailer looks pretty damn solid. Great cast, interesting balance of drama, comedy and romance. If it's all handled well, this could be something really special. Melancholia meets The 40 Year Old Virgin. Plus it's rated R, which means it doesn't pull any punches.
Here's the official plot description and poster for the film.
Set in a too-near future, a man searches for a meaningful connection as humanity's last days are at hand. Can he find his greatest love at the worst possible time? As the respective journeys of Dodge and Penny converge, the two spark to each other and their outlooks – if not the world's – brighten.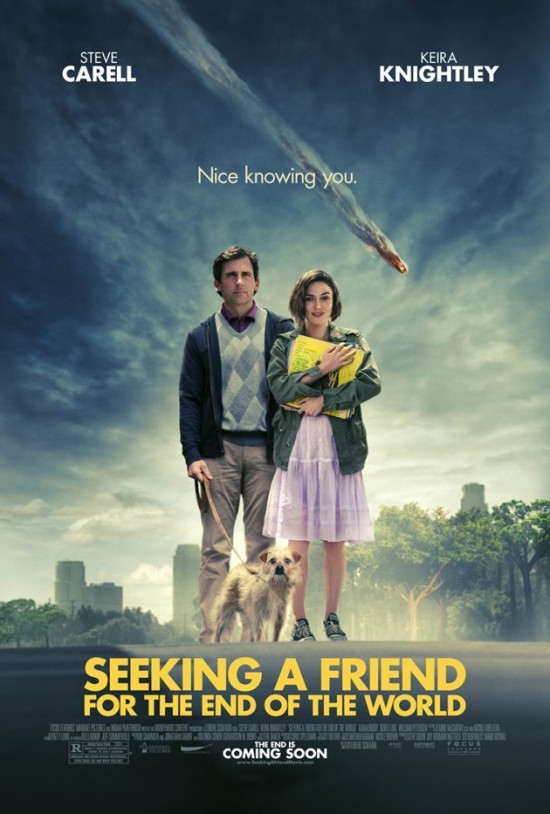 Do you think Seeking a Friend for the End of the World has promise? Or will it get lost in the high powered Summer shuffle?