Sullivan Stapleton Gets Lead Role In '300' Prequel '300: The Battle Of Artemisia' [Updated]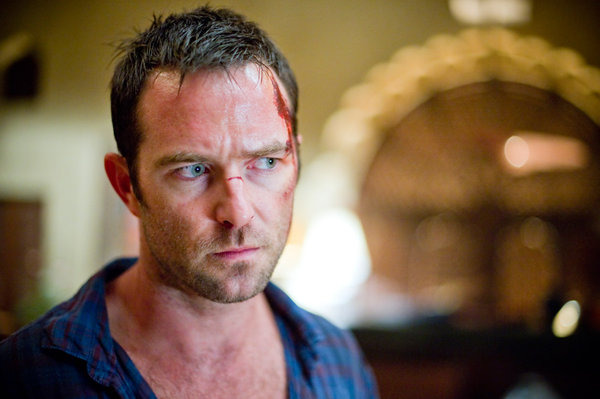 Warner Bros. and Legendary Pictures finally have an important piece to the 300 prequel puzzle. The producers of 300: The Battle of Artemisia have chosen Sullivan Stapleton (Animal Kingdom) to play one of the two key male roles in the film, though there has been confusion as to whether he'll be Xerxes or Themistocles. The current word points towards Themistocles. Noam Murro's film will be based on Frank Miller's 300 follow-up graphic novel Xerxes, and was scripted by Zack Snyder and Kurt Johnstad.
Themistocles was one of two key characters to cast. He's a Greek naval warlord, with whom the other key character, Xerxes, has a great rivalry. Battle of Artemesia should open with the Battle of Marathon, and then trace Xerxes' ambitious quest for godhood, during which his competition with the "lying, conniving, brilliant, heroic figure" Themistocles becomes central. No firm word yet on who'll play Xerxes, but Rodrigo Santoro, who played the character in 300, is reportedly in talks to reprise the role. Stapleton, meanwhile, impressed in Animal Kingdom and might make a great headliner for this one.
Another Animal Kingdom actor, Joel Edgerton, was previously the role of Themistocles, but passed, and Eva Green was recently cast as the title character Artemisia. There is also word that 300: The Battle of Artemisia still isn't the film's final title. [Deadline]
Update: We originally reported, based on multiple trade reports, that Stapleton is playing Xerxes, but updated to reflect new info. He's actually playing Themistocles, says Deadline after an update. Really. Apologies for the confusion.