Exclusive Poster Debut: SXSW Midnight Entry 'The Aggression Scale,' Plus Trailer And Images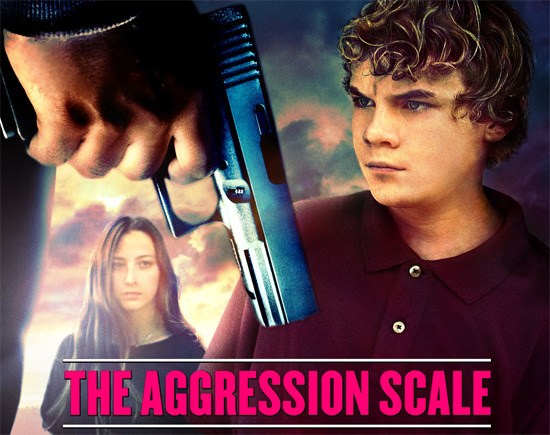 One of the films announced today as part of the SXSW 2012 Midnight lineup is The Aggression Scale, from director/editor Steven C. Miller (Automaton Transfusion) and writer Ben Powell. The film is called "an 80's influenced thriller with teenagers as the heroes," and comes from Snowfort Pictures and producer Travis Stevens, who is behind A Horrible Way to Die and Jodorowsky's Dune.
The film stars a great lineup of new and veteran genre and not-quite-mainstream actors: Fabianne Therese (John Dies at the End), Ryan Hartwig (The Thompsons), Dana Ashbrook (Twin Peaks), Derek Mears (Friday the 13th), Jacob Reynolds (Gummo), Joseph McKelheer (The Hamiltons) and Ray Wise (Twin Peaks).
We've got the exclusive poster premiere below, as well as some stills and the first trailer, all of which were released today.
The poster bears an obvious influence from A History of Violence — something that was very intentional — and that influence could extend to the film as well. The synopsis is pretty simple:
4 hitmen + $500,000 of stolen cash + 1 family = WAR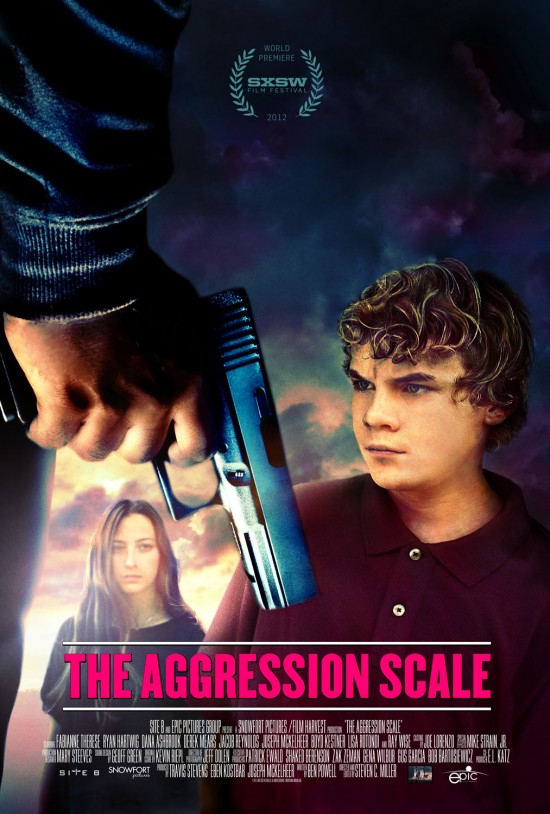 The trailer comes from THR, and the gallery of pics below it was sourced from Arrow in the Head, STYD and Twitch.