'The Bourne Legacy' Teaser Trailer: Jeremy Renner Is The New Bourne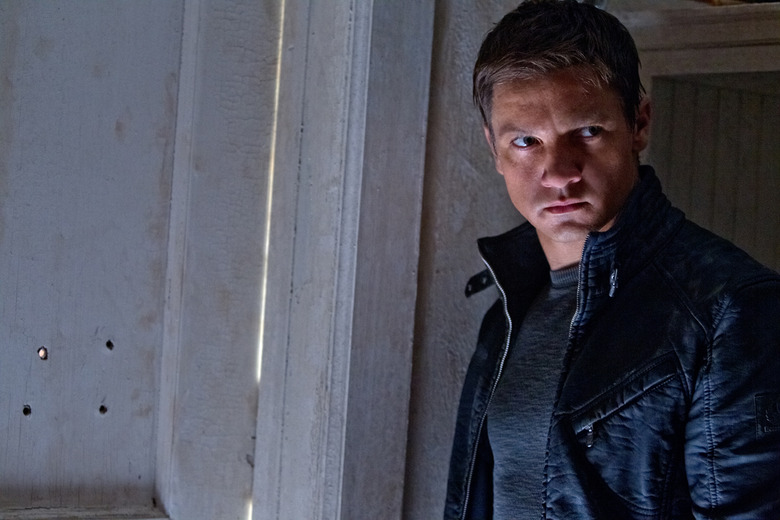 Tony Gilroy, the writer who provided the script backbone for the three Matt Damon Bourne movies, has started a parallel Bourne series, which kicks off with the film The Bourne Legacy. This picture features Jeremy Renner as a Jason Bourne-like agent. A teaser trailer has just been released for the fim that will give you the first look at Renner in secret agent mode, as well as at Ed Norton and Rachel Weisz, and the returning Albert Finney and Joan Allen.
Check out the teaser below.
I love this teaser — it does a great job of showcasing Renner's character, and the early fractured frames are a tidy way to get across the idea of this messed-up guy being brought into the Outcome program.
Oh, and the guy that Renner is beating on just before the snow sequence? According to Keith Calder, that's Clayton Barber, who was the stunt coordinator on Bunraku and You're Next, both of which Calder produced Neat stuff.
Apple has the HD trailer. The Bourne Legacy will release on August 3, 2012.
The narrative architect behind the Bourne film series, Tony Gilroy, takes the helm in the next chapter of the hugely popular espionage franchise that has earned almost $1 billion at the global box office: The Bourne Legacy.  The writer/director expands the Bourne universe created by Robert Ludlum with an original story that introduces us to a new hero (Jeremy Renner) whose life-or-death stakes have been triggered by the events of the first three films. For The Bourne Legacy, Renner joins fellow series newcomers Rachel Weisz, Edward Norton, Stacy Keach and Oscar Isaac, while franchise veterans Albert Finney, Joan Allen, David Strathairn and Scott Glenn reprise their roles.