Casting Bits: Amy Adams In Steve Martin Adaptation 'An Object Of Beauty', Philip Seymour Hoffman In 'A Most Wanted Man'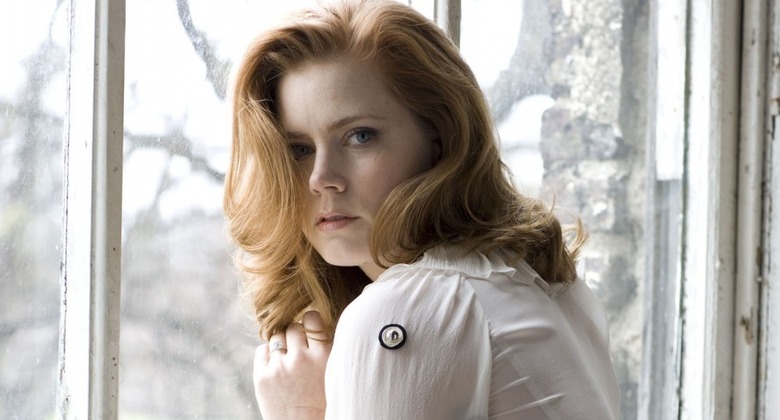 Amy Adams will make her first foray into producing with An Object of Beauty, Maven Pictures' adaptation of the novel by Steve Martin. (Yes, that Steve Martin.) Adams will star as Lacey Yeager, an ambitious young woman climbing up the ranks of the art world. Over the course of fifteen years, she travels the world, acquires her own gallery, and beds a series of men, one of whom becomes a famous artist.
The three-time Oscar nominee has become known for playing sweet, innocent types in films like Junebug, Enchanted, Doubt, and The Muppets, but The Fighter showed that she could play the tough girl as well. I haven't read An Object of Beauty, but based on the description it sounds like another opportunity for Adams to show off her harder-edged side.
Adams is now gearing up to start shooting Robert Lorenz' Trouble With the Curve, with Clint Eastwood and Justin Timberlake. She also has Man of Steel, The Master, and On the Road due out this year. [The Hollywood Reporter]
After the jump, Philip Seymour Hoffman lands Anton Corbijn's John le Carré spy thriller.
The plot kicks into gear when a half-Chechen, half-Russian man near death comes into present-day Hamburg's Islamic community seeking help in recovering his Russian father's shady fortune. Hoffman will play Bachmann, rogue chief of a covert German spy unit trying to uncover the mysterious man's true identity.
Hoffman was most recently seen in Moneyball and The Ides of March. He'll next star in The Late Quartet opposite Christopher Walken and Catherine Keener, and The Master opposite Adams and Joaquin Phoenix. A Most Wanted Man begins shooting in Hamburg this September. [Variety]