Johnny Depp's Company Options Death Row Memoir From Damien Echols Of The West Memphis Three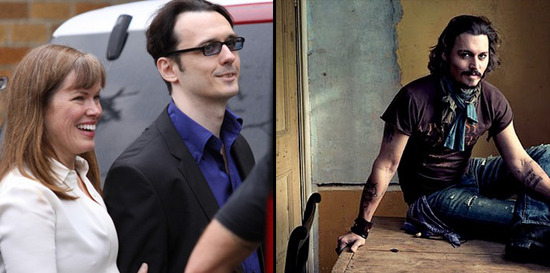 There are four documentaries about the West Memphis Three (three Paradise Lost films and the new West of Memphis) and The Devil's Knot, a dramatic re-telling of the trio's story in development with Atom Egoyan set to direct. Now there is one more film about to go into development.
Damien Echols, the young man convicted of taking part in the murders of three boys and the one of the West Memphis Three sentenced to death, was released from prison last year along with Jason Baldwin and Jessie Misskelley Jr. This September Echols will publish a memoir detailing his life on death row, and the book has now been optioned by Johnny Depp's company Infinitum Nihil.Deadline says that Depp, a long-time supporter of the West Memphis Three, will develop the memoir as a feature along with exec producers Echols and his wife Lorri Davis. The site says "their collective take is to spotlight the controversial conviction and imprisonment of the then 18-year-old who's now in his mid-30s and to present his life before conviction as well its twists and turns leading to release."
The Atom Egoyan film sounds like it will be more a recreation of the murder investigation and trial — something perhaps akin to Egoyan's most successful film, The Sweet Hereafter, in a way. If this stays true to that intent mentioned above, it will be a very different movie, and perhaps something unique. Not many people really know the details of life on death row, as most film and TV portrayals are dramatically exaggerated. I expect this to be somewhat exaggerated as well, but hopefully not to the standard degree.