Watch Martin Scorsese, Thelma Schoonmaker, Ben Kingsley And More Discuss 'The Magic Of Hugo'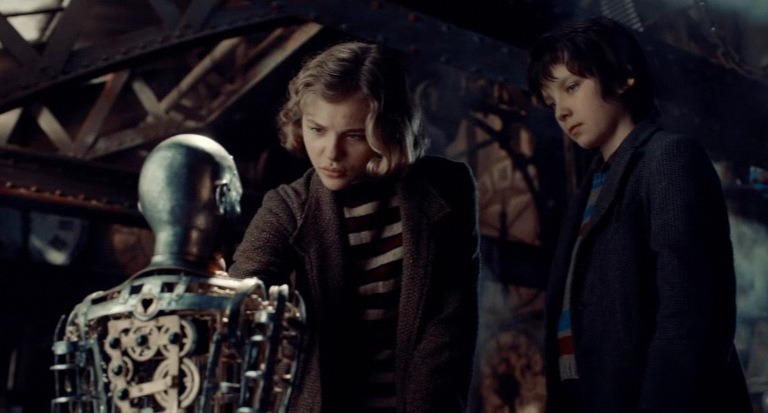 We may receive a commission on purchases made from links.
Of the nine movies currently up for Best Picture, Martin Scorsese's Hugo is my personal favorite. There's so much I love about the film, from its eye-popping visuals and impeccable use of 3D to its inspiring tale and lovable performances. I'm not the only one that feels that way, of course — Hugo's been a popular pick on many critics' lists and awards ballots. And now, as Academy voters mull over their final decisions, Paramount is eager to remind everyone of Hugo's many wonderful qualities.
The studio has released a six-minute featurette titled "The Magic of Hugo," which goes behind the scenes to look at the hows and whys of making the picture. Scorsese, editor Thelma Schoonmaker, production designer Dante Ferretti, producer Graham King, visual effects supervisor Robert Legato, composer Howard Shore, and stars Ben Kingsley and Sacha Baron Cohen all appear to discuss their work on the project, and to talk about what made the film so special. Watch it after the jump.
[via First Showing]
I don't know about you, but I found that to be a damn effective refresher on why I fell so hard for Hugo in the first place. I walked out of the theater feeling that the movie had really been a labor of love, and you get a good sense here of just how much care and effort went into the project. Plus, I got a kick out of watching Scorsese directing Kingsley, who as filmmaker Georges Méliès is himself directing A Kingdom of the Fairies.
Based on The Invention of Hugo Cabret by Brian Selznick, Hugo stars Asa Butterfield as the titular boy and Chloë Grace Moretz as his friend, Méliès' young niece. Scorsese's first family film is currently up for eleven Oscars, including Best Picture and Best Director. The Blu-ray hits stores February 28 — check out the press release for more details, or head to Amazon.com to pre-order.