Best Song Nominees Won't Perform At This Year's Oscars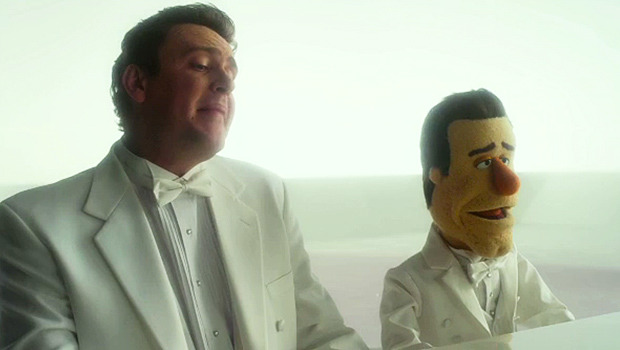 It's been a rough awards season for the Oscars' Best Original Song contenders. Not only did the complicated new rules lead to just two out of thirty-nine eligible songs getting nominated, we're now learning that the songs that did get acknowledged — "Real in Rio" from Rio and "Man or Muppet" from The Muppets — will play a smaller role than usual at this year's ceremony. In past years, the event has featured live performances of the Best Original Song nominees. However, according to a new report, this year's Awards will likely skip the performances altogether. More details after the jump.
But another insider believes that nothing's set in stone yet, even with the Awards just weeks away. "The show is not locked yet. Decisions about this and other things continue to be evaluated by the team trying to produce the most entertaining 3 hours possible," said the source. "Someone 'leaking' this possibility to you is just another way for people to try and influence the creative direction of the show."
Though I'm generally in favor of anything that helps to streamline the often bloated event, I'm disappointed that this means we won't be seeing "Man or Muppet" on the Oscar stage. That online campaign to book the Muppets as Oscar hosts may have failed, but I would've still loved to see Walter and perhaps a few of his friends perform for the Academy.