First Look: Disney's Video Game-Inspired 'Wreck-It Ralph'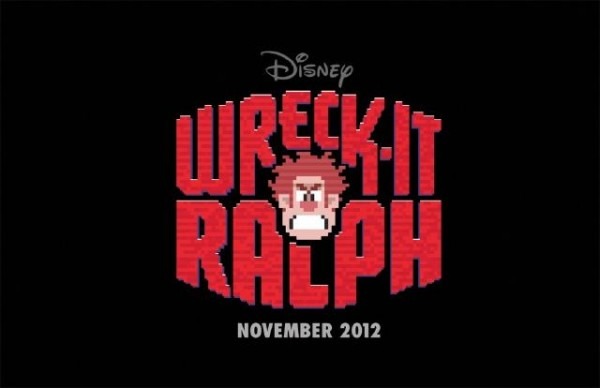 Last year Disney announced the video game-inspired film Wreck-It Ralph, which is the new incarnation of a project called Reboot Ralph that the studio was toying with for a couple years.
Starring John C. Reilly as the voice of Ralph, the film follows the title character, an 8-bit video game Bad Guy who dreams of being a hero. In order to change peoples' perception of him, he travels to another video game land to confront the first person shooter character Sergeant Calhoun, voiced by Jane Lynch. But things don't work out quite as Ralph planned.
The only footage shown for the film so far was unspooled at D23 last year. Now we've got a few images that show a bit of what the film has to offer. Check them out below.
These images come via CineHeroes. You can see our video reaction to the D23 footage here. Rich Moore (The Simpsons, Futurama) directed the film, which also features the voices of Sarah Silverman, and Jack McBrayer.
Rich Moore said last year,
I love the idea of a very simple 8-bit video game character struggling with the complex question: 'isn't there more to life than the role I've been assigned?' In his quest for the answer, we journey with our hero through three visually distinct video game worlds.
The film opens on November 2.
Wreck-It Ralph (voice of Reilly) longs to be as beloved as his game's perfect Good Guy, Fix-It Felix (voice of McBrayer). Problem is, nobody loves a Bad Guy. But they do love heroes... so when a modern, first-person shooter game arrives featuring tough-as-nails Sergeant Calhoun (voice of Lynch), Ralph sees it as his ticket to heroism and happiness. He sneaks into the game with a simple plan—win a medal—but soon wrecks everything, and accidentally unleashes a deadly enemy that threatens every game in the arcade. Ralph's only hope? Vanellope von Schweetz (voice of Silverman), a young troublemaking "glitch" from a candy-coated cart racing game who might just be the one to teach Ralph what it means to be a Good Guy. But will he realize he is good enough to become a hero before it's "Game Over" for the entire arcade?