Universal Studios Hollywood's Transformers: The Ride 3D Teaser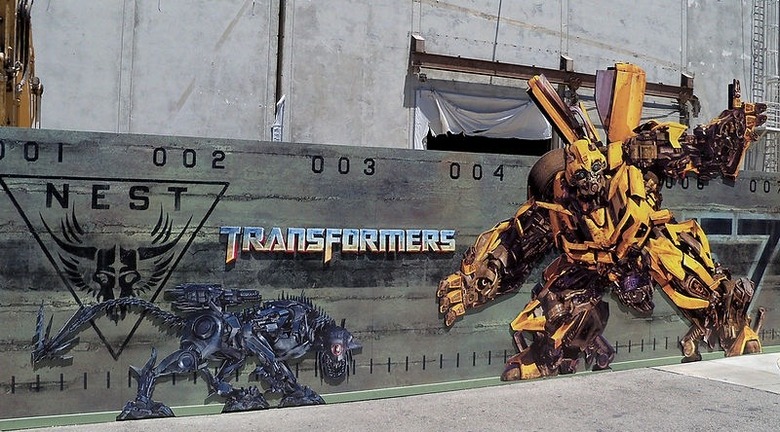 I can't say I have much love for Michael Bay's Transformers as a movie franchise, but even I have to admit that their huge, splashy, more-is-more approach is perfect inspiration for a theme park ride. With the spring opening of Transformers: The Ride 3D at Universal Studios Hollywood just months away, the company has revealed an exciting new teaser that hints at some of the spectacle that's in store. Watch it after the jump.
Like the Amazing Adventures of Spider-Man ride at Universal's Islands of Adventure, Transformers: The Ride 3D will combine high definition 3D projections, practical special effects, and cutting-edge robotics to throw guests into the midst of a war between the Autobots and Decepticons. As with any highly anticipated new ride, there's bound to be a long line to get on the ride. Happily, the queue itself will have plenty of features to keep visitors entertained.
Transformers: The Ride 3D has been open at Universal Studios Singapore since December, but won't debut on our shores until Friday, May 25. Click here for our previously posted details from the ride's Singapore opening, or check out some of the queue concept art here.