New Images From 'The Amazing Spider-Man;' Director Marc Webb Discusses Spidey's 'Trickster' Quality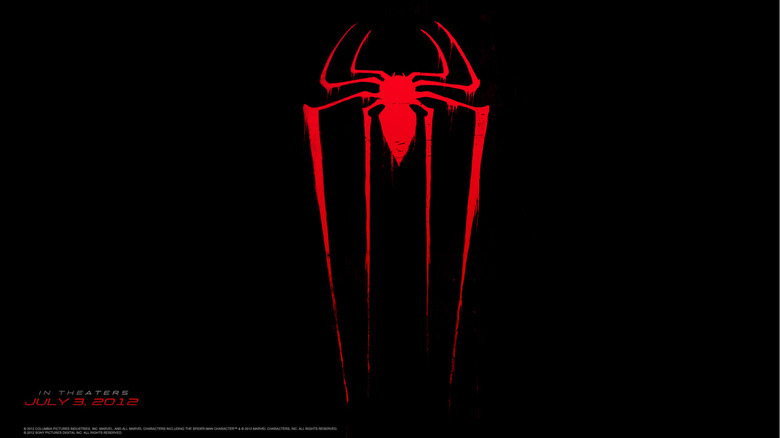 Later today we'll have info on the 'sneak peek' of footage from Marc Webb's The Amazing Spider-Man, as Sony is holding events around the world to show off the July 3 release. In the meantime, we've got a gallery of new images from the official website — including a shot of Peter Parker's parents. Additionally, we've got some comments from Webb about what sets his movie apart from Sam Raimi's Spidey trilogy.
The official website for The Amazing-Spider Man added these images this weekend:
In an interview with the Comic-Con annual magazing (via Latino Review) Webb started off talking about the 'untold story' angle that is becoming a big part of Sony's marketing strategy:
It's really important for us to be able to communicate that this isn't a remake of Sam Raimi's movie. There's a new territory, there's a new villain, it's a different Peter Parker.
He elaborated on the tone of the film, which gets into more detail about what (hopefully) makes this a unique take on the character.
There's this trickster quality we were very keen on exploring, with that humor and that fun and that wisecracking stuff. We wanted to keep that alive, but we wanted it to be realistic. We wanted that humor to come from a real place. My aim was to create a world where you could feel all those emotions. There are certainly darker, more intense feelings in this movie. There is betrayal, there is tragedy, but there's also humor and romance. So it's a very complex bouquet of emotions, but what you have to tread on is what feels authentic and what feels real, and you have to earn those different emotions. There are moments of furiousness and gravity, absolutely. But are there moments of humor and levity and whimsy? Absolutely. Andrew was really great. He used this term to describe Peter Parker in Spider-Man and Spider-Man in particular: he's a trickster. He was like "How would Spider-Man web this guy? He'd give him a wedgie or he'd dos some awful graffiti." There's a punk rock quality to Peter Parker that's really irreverent and fun and that's something that Andrew embodies in a way that we haven't seen before. Certainly the materials that have come out have a darker sentiment or there's a darker projection, but we're very keen on staying loyal to the humor of Spider-Man.
Here's the official synopsis. We'll have more info on the film later this afternoon.
The Amazing Spider-Man is the story of Peter Parker (Andrew Garfield), an outcast high schooler who was abandoned by his parents as a boy, leaving him to be raised by his Uncle Ben (Martin Sheen) and Aunt May (Sally Field). Like most teenagers, Peter is trying to figure out who he is and how he got to be the person he is today. Peter is also finding his way with his first high school crush, Gwen Stacy (Emma Stone), and together, they struggle with love, commitment, and secrets. As Peter discovers a mysterious briefcase that belonged to his father, he begins a quest to understand his parents' disappearance – leading him directly to Oscorp and the lab of Dr Curt Connors (Rhys Ifans), his father's former partner. As Spider-Man is set on a collision course with Connors' alter-ego, The Lizard, Peter will make life-altering choices to use his powers and shape his destiny to become a hero.