Page 2: Transformers, Jaws, Alien, Star Wars, Community, Lord Of The Rings, Short Circuit, Avatar, Tenacious D, The Great Escape, The Birds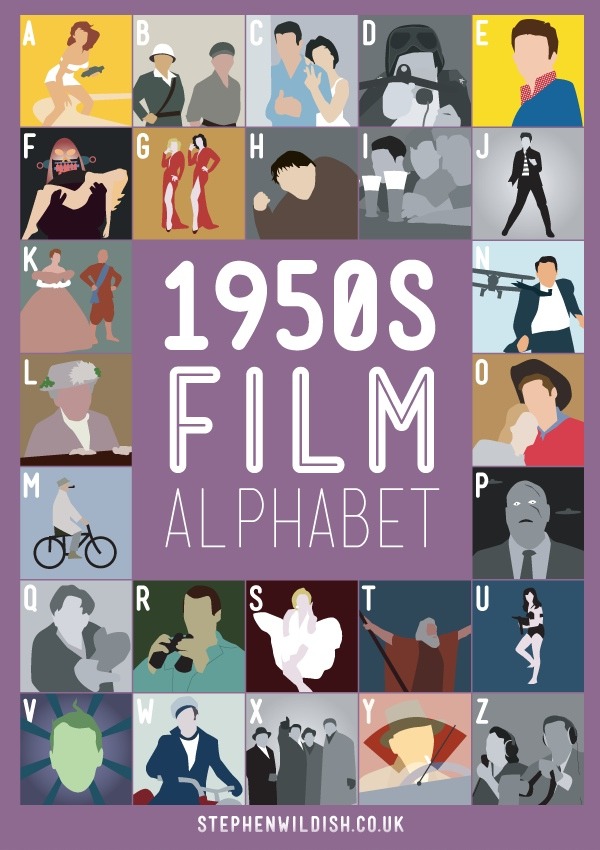 What is Page 2? Page 2 is a compilation of stories and news tidbits, which for whatever reason, didn't make the front page of /Film. After the jump we've included 46 different items, fun images, videos, casting tidbits, articles of interest and more. It's like a mystery grab bag of movie web related goodness. If you have any interesting items that we might've missed that you think should go in /Film's Page 2 – email us!
Header Photo: Stephen Wildish's 1950s Film Alphabet poster
TopTenz lists the Top 10 Not Well Known DocumentariesWatch the Oscar Ad For Transformers: Dark of the MoonChronicle director Josh Trank is on Twitter: @JoshTrank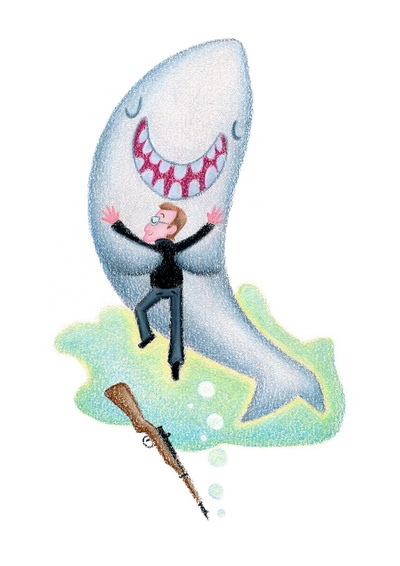 Ingrid Aspöck's Jaws-inspired illustration.
Take a look back Inside the First Screening of A Clockwork Orange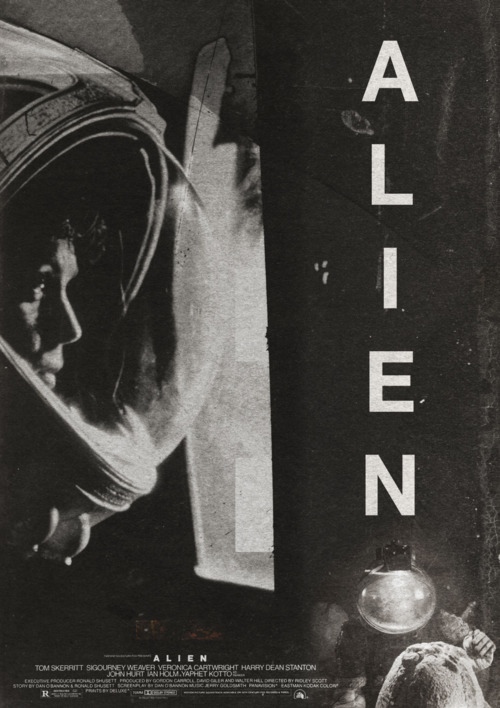 Alien poster by Midnight MarauderShortList lists the best vertigo-inducing movie scenes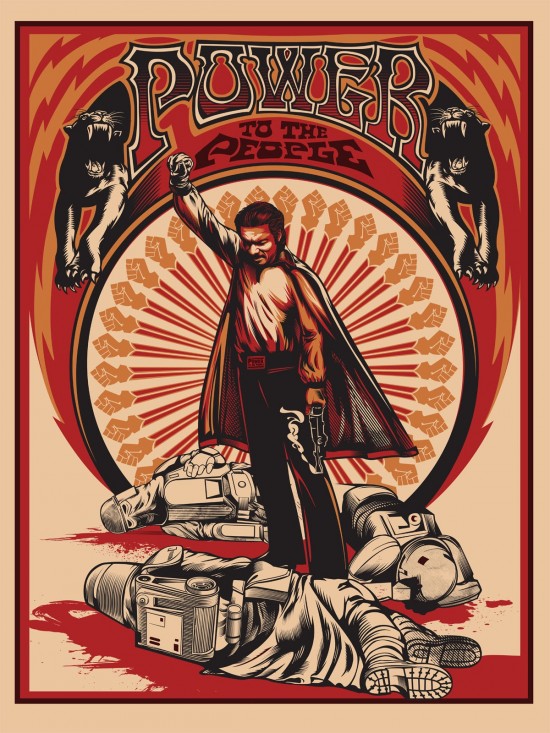 Brent Cheshire's Star Wars-inspired "Lando Rising" illustration.
Apple Schooled Music Execs Then, so TechCrunch takes a look at The Lessons Online Video Should Learn Now
Due to the amount of graphics and images included in Page 2, we have to split this post over a BUNCH of pages. Click the link above to continue the second page of Page 2.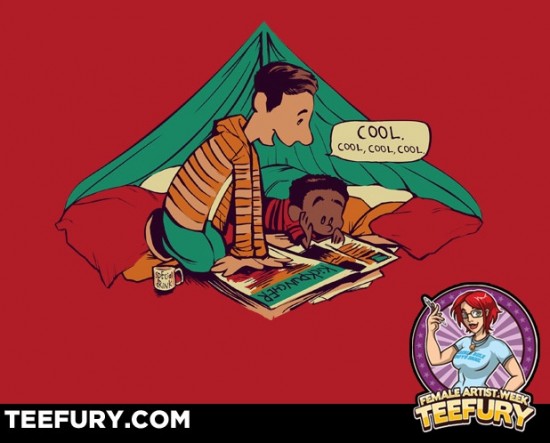 Today's t-shirt of the day on TeeFury is a Community-inspired design "Dope Adventures".
Steve Jobs biography reveals how Michael Eisner actively tried to derail Disney's 2006 acquisition of Pixar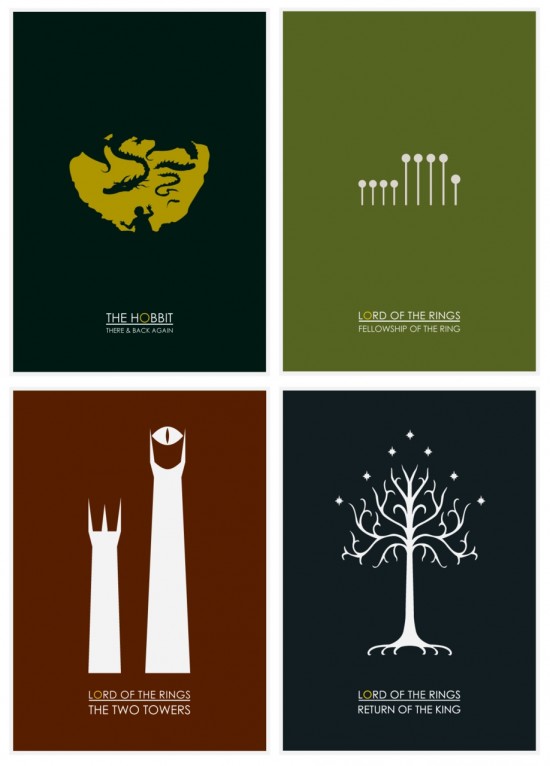 Lord of the Rings & The Hobbit posters by Jamesy DesignBill Hinzman, best known as the "cemetery zombie" from George A. Romero's Night of the Living Dead, has died at age 75.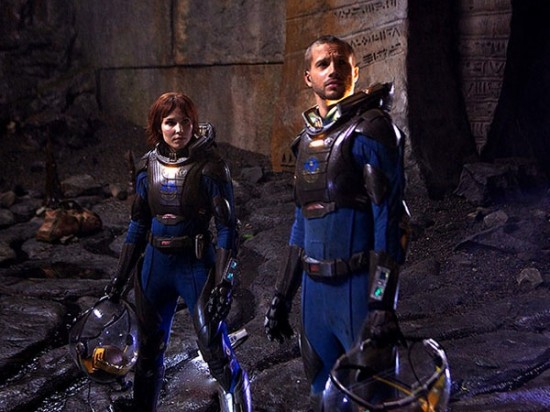 New photo from Prometheus.
In honor of War Horse, AV Club lists 20 stories that follow property from owner to owner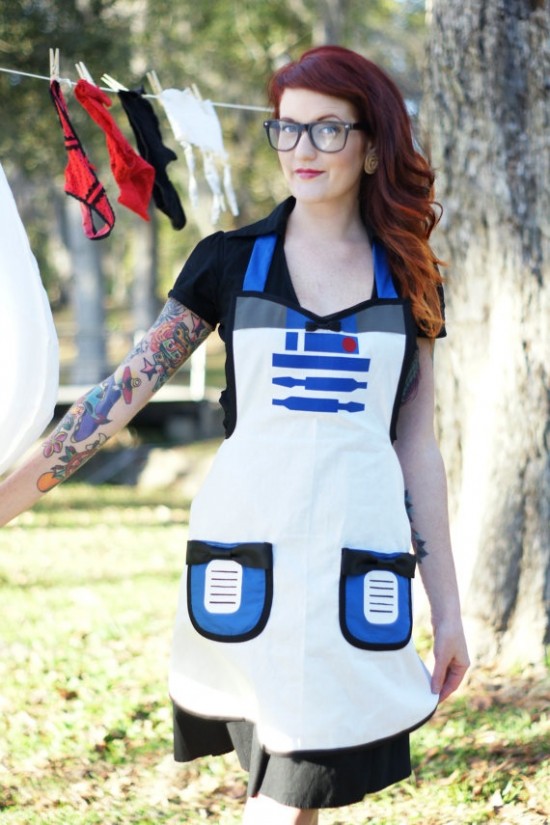 Star Wars R2-D2 Apron
'Chronicle' Bests Daniel Radcliffe's 'Woman In Black' With $22M at the Super Bowl weekend box office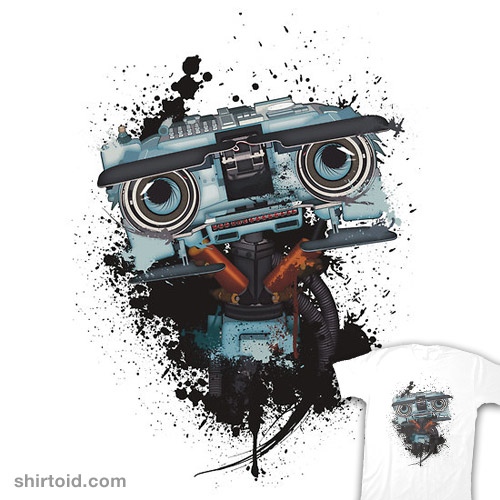 Short Circuit "Number 5 is ALIVE!!!" t-shirt.Film Crit Hulk on why you love movies.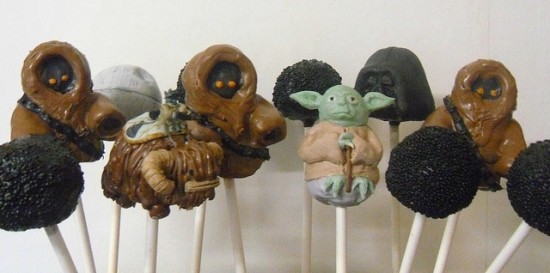 Star Wars Cake PopsIs Josh Schwartz this generation's John Hughes? Nope.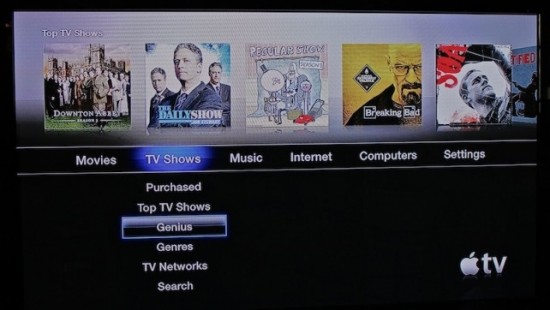 Genius Recommendation System has begun appearing On Apple TV Devices
GeekSugar lists the 5 sci-fi locations we'd like to vacation to.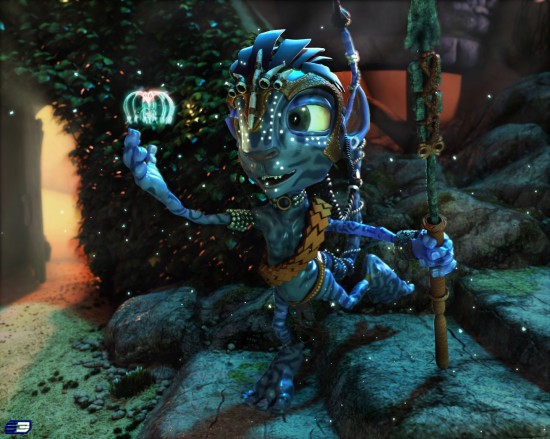 Shady El-laithy's Avatar-inspired computer rendered illustration.
Disney will open the English-language release of The Secret World of Arrietty on at least 1200 screens, the largest Studio Ghibli release in the U.S. In comparison, Ponyo opened on about 900 screens, and Spirited Away opened on 750 screens.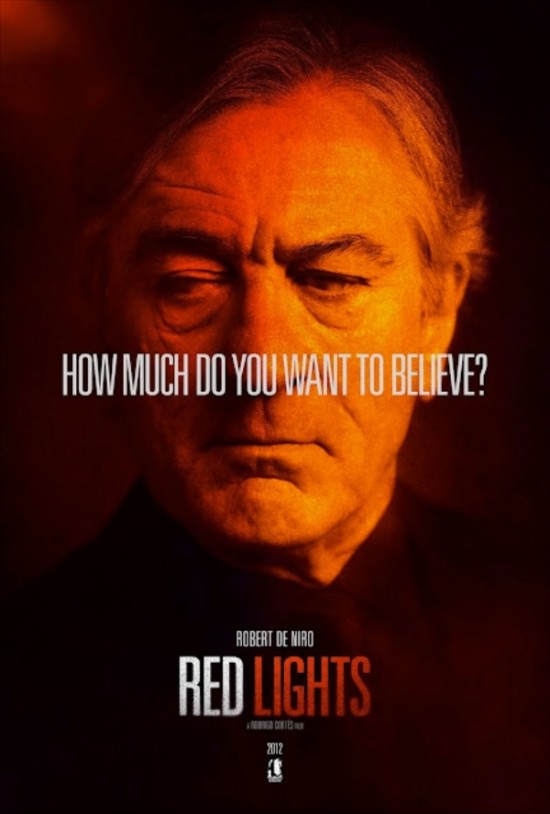 Check out the first Red Lights character posters.DenofGeek lists the Top 50 modern day low budget movies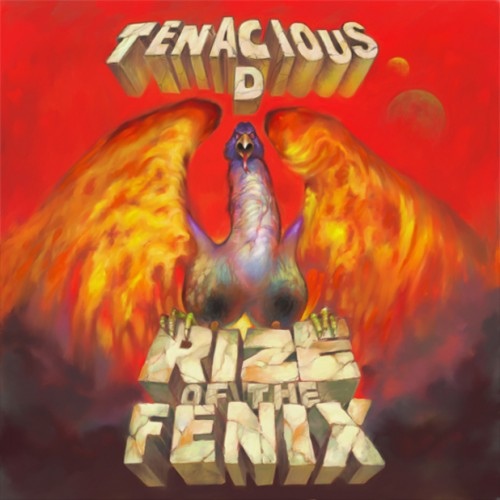 Tenacious D Reveals First Album In Five Years, Releases First Sample
HBO is Developing Political Thriller Drama From 'Training Day' Writer David Ayer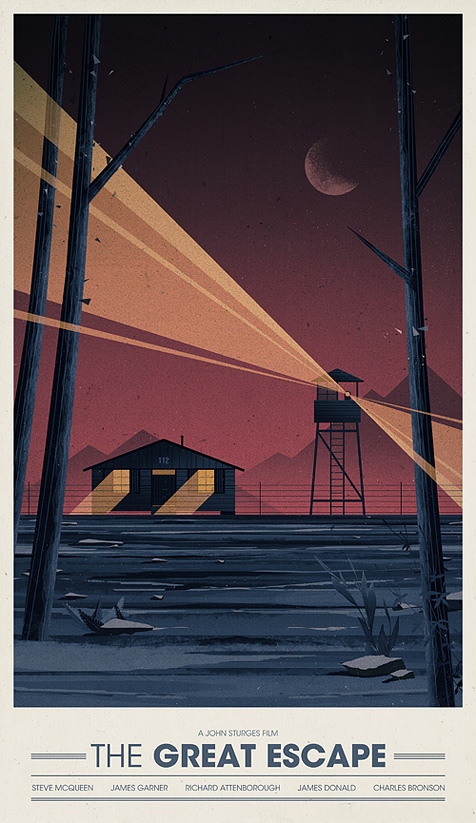 Maxime Chillemi's poster for The Great Escape.
Legendary actor Ben Gazzara has died from pancreatic cancer at 81 years old.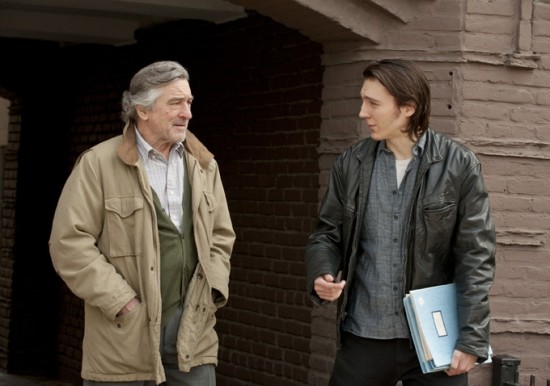 Check out some new images from Being Flynn featuring Paul Dano, Robert De Niro & Olivia Thirlby
NBC has scheduled Awake for March 1st 2012.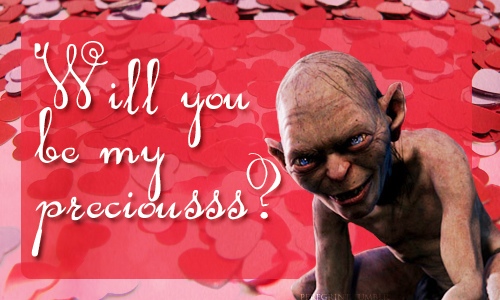 GammaSquad lists 40 more geeky Valentine's Day cards.
Hollywood Studios Follow RIAA's Lead By Suing LimeWire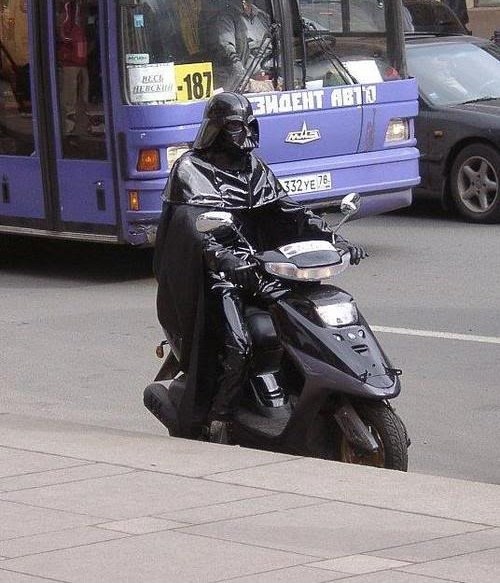 Photo: Darth Vader saves on gas.Journey 2 will be released on 448 Imax Screens Worldwide on February 10Video: The Lord of the Rings – Olympic RivalryMTV lists five reasons to see Chronicle.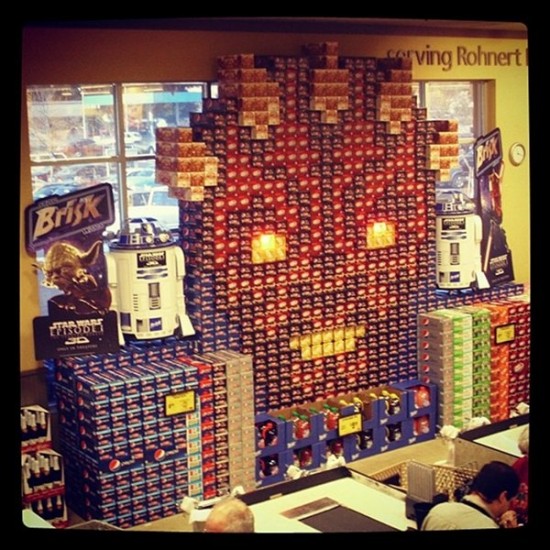 Darth Maul Soda store display.
Mission: Impossible 4 has Become Tom Cruise's Top-Grossing Film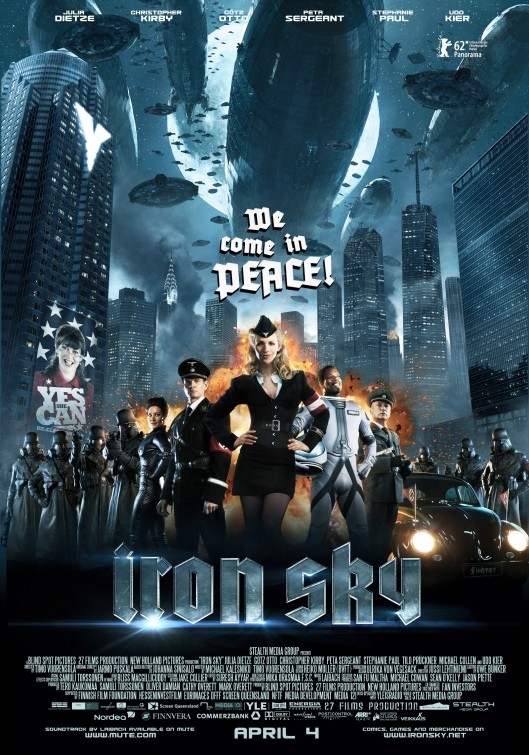 A new poster for Iron Sky.
Reel Sex lists the top 14 most romantic movie scenes.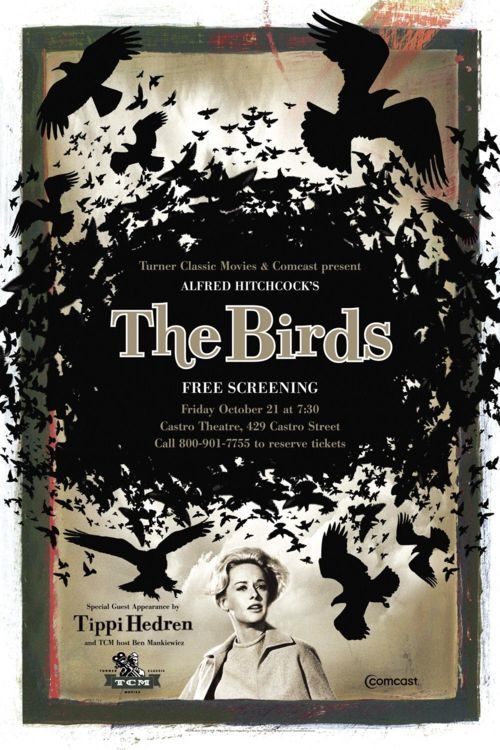 The Birds poster.
Syfy has acquired the found footage thriller Day 38.