Harrison Ford In Early Talks For 'Blade Runner' Sequel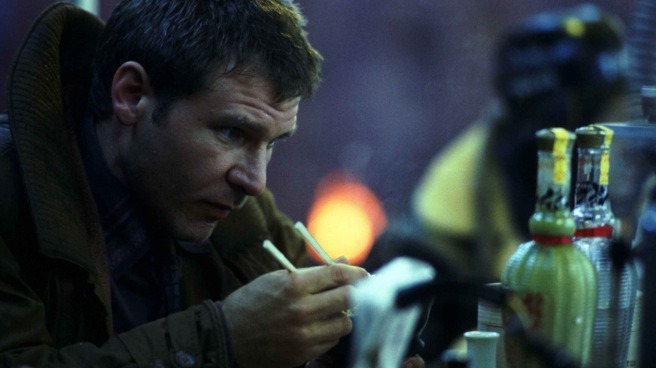 When news first broke that the rights to make future Blade Runner films had been purchased, everyone was worried. When it was later revealed Ridley Scott would likely direct the eventual film, worry turned to curiosity. And if this news ends up coming to fruition, I think fans can finally settle in for full blown excitement.
Twitchfilm is reporting that Harrison Ford, yes Deckard himself, is in "early talks" to appear in a new Blade Runner film. Read more after the jump.
In their article, Twitchfilm is quick to mention that "this is still very early stages and it is quite possible that things won't work out." They also mention, if Ford is being courted for the film, odds are it's going to be some kind of sequel.
A few months ago, producers said that Ford wasn't likely to return for the film, which they surmised wouldn't happen until 2014. There's no word on what's changed but that date certainly hasn't. Scott, who is currently finishing Prometheus, will likely move on to Cormac McCarthy's The Counselor after that. Then, if (and that's a big "if" knowing Scott) Scott goes to Blade Runner next, 2014 is a generous estimate.
But assuming Ford does return, what does it mean for this story? As far as we've heard, there's no real screenplay yet so I wonder if Ford's involvement will dictate the direction the screenplay eventually takes. And if that happens, the possibilities are extremely enticing.
Will we see Deckard 30 years later? Would that mean he's not a Replicant? Will we see a younger version of Ford, ala Jeff Bridges in Tron: Legacy, as a Replicant? Who knows.
Ford is next schedule to appear in both Ender's Game and possibly 42. From there, fans would love to see him don the fedora one more time in Indiana Jones 5 but, I feel, this would be even more exciting.
What are your thoughts on Ford being in talks for this film? Even if he doesn't decide to do it, do you think this means the character is already in the story or will Ford's involvement dictate the script?