'The Raid' Remake Gains A Writer As The Sequel Moves Forward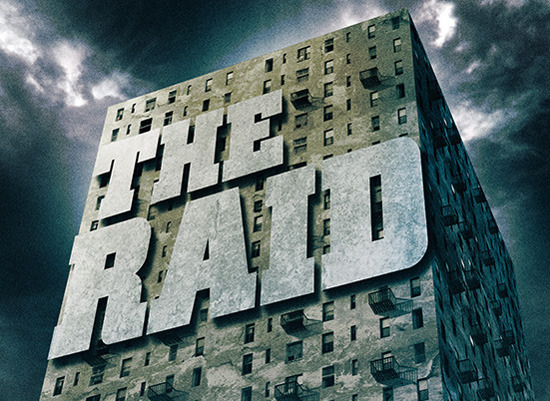 Last night we talked about plans for two films to follow The Raid, that being Gareth Evans' attention-getting Indonesian action film that has been kicking the asses of audiences up and down the festival circuit. The film follows the efforts of an elite police task force charged with cleaning out a building in Jakarta controlled by a drug lord, who runs it as sort of a safe house for criminals.
Sony Pictures Worldwide Acquisitions pre-bought the rights to Berandal, the film Evans will make that will act as sequel to The Raid, and that film should shoot at the end of this year. (Originally the plan was to shoot the sequel this month, but things have been pushed to the end of 2012.)
But there's also the pesky matter of the remake of The Raid. Screen Gems ended up with the remake rights when SPWA bought all rights to the film after a Cannes presentation last year. Now the company has hired Brad Ingelsby (The Low Dweller) to write the remake.
Deadline has the basic details of Ingelsby's hire, but doesn't say anything specific about plans for the remake — we don't know where it will be set, or who will make it, much less who will star. I can see this being something like the situation that arose with Let the Right One In, where the remake was announced before the original had even opened in some countries.
Don't worry, though, because you should have ample time to check out the original version of The Raid when Sony Pictures Classics releases it in the States next month. Here's the synopsis for the original, which will likely hold at least partially true for the remake:
Deep in the heart of Jakarta's slums lies an impenetrable safe house for the world's most dangerous killers and gangsters. Until now, the run-down apartment block has been considered untouchable to even the bravest of police. Cloaked under the cover of pre-dawn darkness and silence, an elite swat team is tasked with raiding the safe house in order to take down the notorious drug lord that runs it. But when a chance encounter with a spotter blows their cover and news of their assault reaches the drug lord, the building's lights are cut and all the exits blocked. Stranded on the sixth floor with no way out, the unit must fight their way through the city's worst to survive their mission. Starring Indonesian martial arts sensation Iko Uwais.