Sequel Bits: James Wan And Leigh Whannell Back For 'Insidious 2', 'Bridget Jones's Baby' On Track To Shoot This Year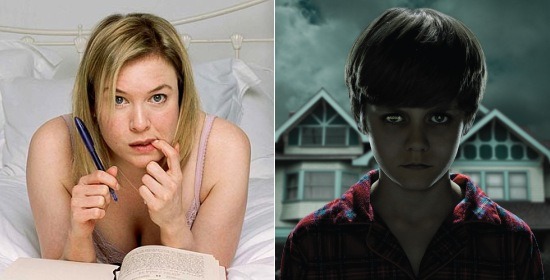 An Insidious sequel has been all but inevitable ever since the film grossed $97 million worldwide on a $1.5 million budget, putting cartoon dollar signs in studio execs' eyes. We got our first sign that the wheels were in motion when Sony locked down related domain names like insidious2movie.com late last year, and now things are officially moving forward. Director James Wan and scribe Leigh Whannell are in talks to return for a new Insidious film, with Jason Blum set to produce. Brian Kavanaugh Jones, Oren Peli, and Steven Schneider will executive produce.
There's no word yet on whether stars Patrick Wilson and Rose Byrne will reprise their roles for the sequel. But for what it's worth, Wilson apparently likes working with Wan — the two are already planning to reunite for a different horror project, formerly titled The Conjuring. No plot details for Insidious 2 (or whatever it'll be called) have been revealed at this time, though the first film's ending could easily serve as a setup for a follow-up.
After the jump, Bridget Jones's Baby hits a speed bump but plans to soldier on.
"Reports that Hugh Grant has exited Bridget Jones's Baby are untrue," Bevan said. "We are still working on the script hence the delay to the start of production, but the film is going ahead as planned."
Script problems aren't the only snag the project has encountered lately. Director Paul Feig departed Bridget Jones last fall over creative differences, with The Full Monty helmer Peter Cattaneo taking over his place in late November. It's unclear how long production will be pushed back, but Firth in particular has a busy schedule that could prove troublesome, with The Railway Man and Atom Egoyan's The Devil's Knot lined up for his near future.