'Captain America' Director Joe Johnston Signs For Thriller 'Not Safe For Work'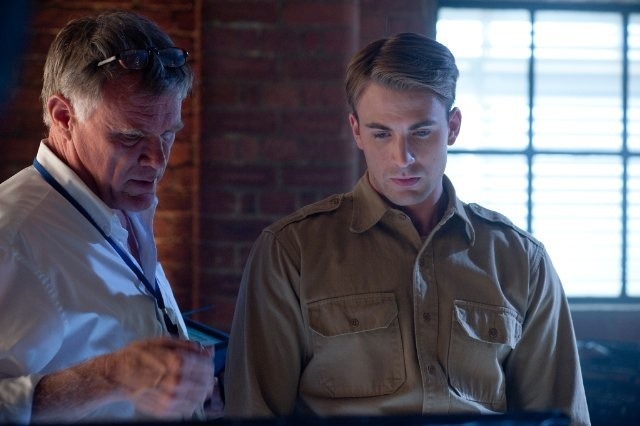 Captain America: The First Avenger director Joe Johnston got a nice career boost thanks to the success of his WWII superhero movie, but surprisingly Johnston isn't moving right back into the big movie arena with his next project.
He's just signed to direct a 'micro-budget' thriller called Not Safe For Work, which is produced by Blumhouse Pictures, which has a first-look deal with Universal. It sounds like quite a departure from making movies on the scale of Captain America, The Wolfman and Jurassic Park III.
Adam Mason and Simon Boyes (The Devil's Chair) wrote Not Safe For Work, which THR says is about "a young paralegal who is trapped in the office with a killer on a mission to destroy files for another corporation."
This will be by far the smallest movie Johnston has made, with a budget of only $2.5m. It's an interesting choice for him, but the appeal of the project is easy to see: for that little money he's going to be working with a lot more freedom in a certain sense than he would with a company like Marvel. And while the initial paycheck won't be big, if the movie is a success he could end up doing well financially.
This one also shouldn't take a long time to do — could this be a stopgap before making the Captain America sequel? We don't know who will direct that film, but would expect that Johnston's name is at least in the mix. (Though with Marvel's cheap tendencies, the company could well go with someone else.)