John Hawkes To Star In 'Jackie Brown' Prequel 'Switch'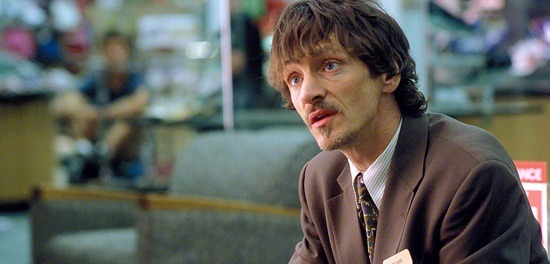 We may receive a commission on purchases made from links.
John Hawkes as a young Robert De Niro and Mos Def as a young Samuel L. Jackson? Sounds fantastic and it's actually happening. Hawkes and yasiin bey (Mos Def's new name) will star in Switch, based on an Elmore Leonard novel, written and directed by Dan Schechter. They'll play Louis Gara and Ordell Robbie respectively, characters made famous by De Niro and Jackson in Quentin Tarantino's Jackie Brown. Switch takes places 15 years before Tarantino's film (itself an adaptation of Leonard's novel Rum Punch) and features Louis and Ordell as they attempt to kidnap a corrupt real estate broker. There's much more after the break.Variety exclusively broke the news about the casting, which is the first major movement on the project in almost two years since it was announced that Schechter was scripting an adaptation. (It has since dropped the "The" from the title, probably because of the Jason Bateman/Jennifer Aniston film of the same name.) According to the story, Schechter wrote the screenplay on spec without Leonard's knowledge or involvement and blindly sent it to his agent. Luckily, the author loved it and jumped on board as an producer. Filming starts in May.
Here's the Amazon description from the 2002 novel.
Ordell Robbie and Louis Gara hit it off in prison, where they were both doing time for grand theft auto. Now that they're out, they're joining forces for one big score. The plan is to kidnap the wife of a wealthy Detroit developer and hold her for ransom. But they didn't figure the lowlife husband wouldn't want his lady back. So it's time for Plan B and the opportunity to make a real killing — with the unlikely help of a beautiful, ticked-off housewife who's hungry for a large helping of sweet revenge.
Both De Niro and Jackson were hilarious playing Ordell and Louis in Jackie Brown and it should be interesting to compare and contrast how Hawkes and bey interpret the same characters.
What do you think of the casting?