Casting Bits: Kate Hudson In 'Everly', Piper Perabo In 'Red Machine', Common In 'Now You See Me'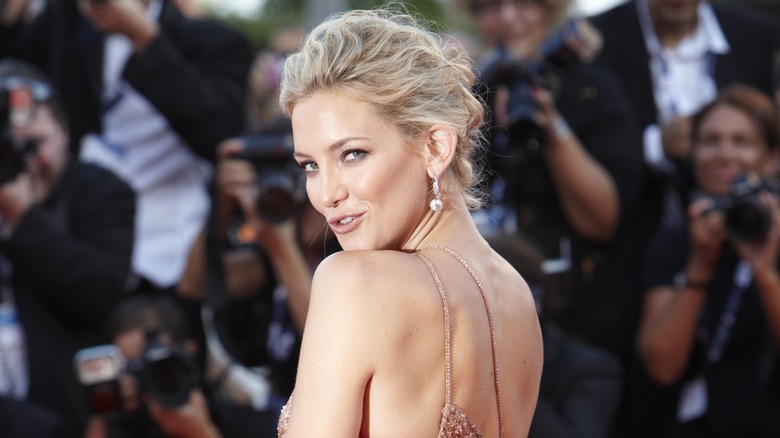 andersphoto/Shutterstock
Could romcom queen Kate Hudson be branching out at last? Earlier this week, she signed on for her first animated feature in DreamWorks' Me & My Shadow, and she's now gunning for action stardom with Everly. Joe Lynch (Knights of Badassdom) will direct from a 2010 Black List script by Yale Hannon. Hudson will play a woman trapped in her apartment as she fends off attacks from assassins hired by her ex, a ruthless mob boss.
Hudson is best known for her romantic comedy roles, like last year's Little Bit of Heaven and Something Borrowed, but her upcoming slate shows a little more variety. In addition to Me & My Shadow and Everly, she also has Mira Nair's The Reluctant Fundamentalist due out next year.
Perabo stars in USA's Current Affairs and will next appear in the big screen in Rian Johnson's Looper. Shooting on Red Machine is slated to begin this month in Vancouver. [Deadline]
Louis Leterrier's magician heist flick Now You See Me already boasts a long list of respected talents, including Jesse Eisenberg, Morgan Freeman, Isla Fisher, Woody Harrelson, Melanie Laurent, Michael Caine, Mark Ruffalo, and Dave Franco, but I suppose there's always room for one more. In a recent interview with Movieline, musician/actor Common revealed that he had joined the cast as well, though he did not specify which role he'd be playing.
The script centers around the Four Horsemen, a group of illusionists led by Eisenberg's character, who rob banks during their shows and pass out the stolen cash to their audiences. Meanwhile, an FBI agent (Ruffalo) is eager to stop them before they perform their next heist, which promises to be the biggest one yet.
Common has an ongoing gig as part of AMC's Hell on Wheels, and recently starred in the Sundance drama LUV. He appears in this summer's The Odd Life of Timothy Green and next year's Pawn. [via The Playlist and Shadow and Act]