Mondo Does Nicolas Winding Refn's 'Drive'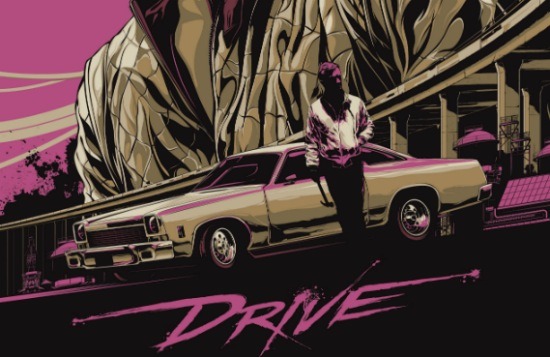 Nicolas Winding Refn's suspenseful and cool character piece, Drive, was recently named the best film of 2011 by the Alamo Drafthouse. Add that to the fact the film was just released on Blu-ray (with a lame cover), and that Mondo is on a kick of releasing more current films (Kill List, anyone?) and it makes perfect sense that they are doing a poster for Drive. Designed by Ken Taylor, fans of the film will love this limited edition hot pink look at Ryan Gosling. Check out the full poster after the jump.
The poster, first revealed by Entertainment Weekly, is below: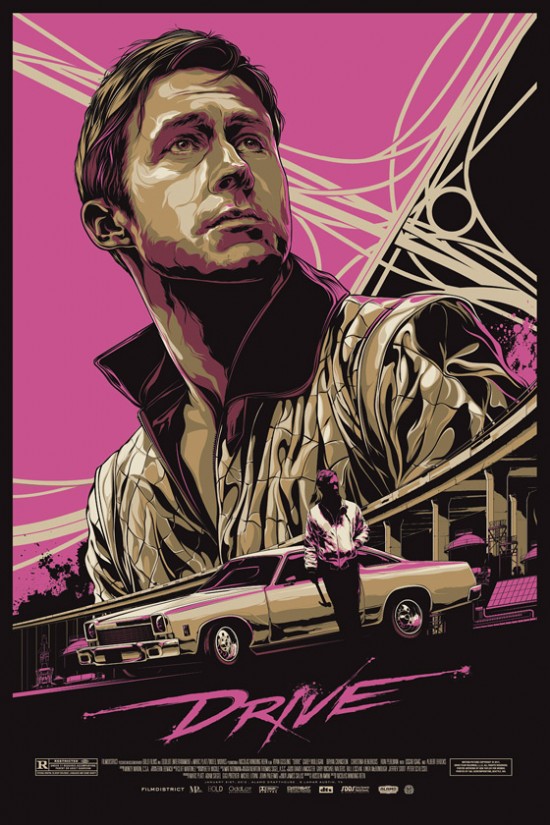 The Drafthouse screened Drive Tuesday night and first released this poster there. All the leftovers will go on sale at a random time Thursday February 2 by following @MondoNews.
It's a 24 x 36 inch screenprint, edition of 445 and will likely cost about $50.
What do you think of this poster? Are you going to print it out and put it in front of your Blu-ray?