DC Announces Seven 'Before Watchmen' Prequel Series [Gallery]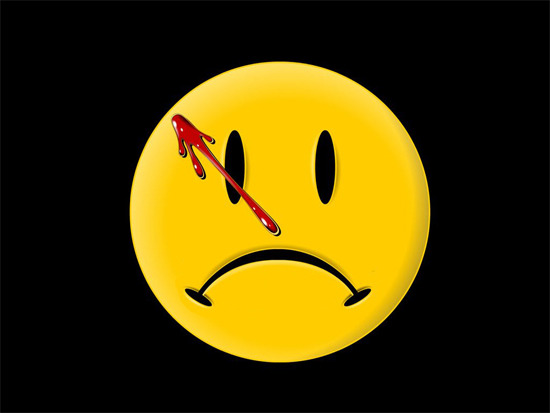 For over twenty years, DC has wanted to capitalize on Alan Moore and Dave Gibbons' best-selling and standard-setting mini-series/graphic novel Watchmen by releasing additional stories featuring the same characters. Ideas about prequel series have been discussed since even before Watchmen's publication, with writer Alan Moore floating the idea of a Minutemen prequel series in '85, and other options being discussed afterward.
Moore backed away from those ideas, and he and Dave Gibbons eventually walked away from DC altogether based, in part, on language in their contract for Watchmen that related to ownership of the characters. In 2010 DC offered to give Watchmen back to Moore if he would write additional stories, but he declined. At the same time, DC Comics co-publishers Dan DiDio and Jim Lee said, "DC Comics would only revisit these iconic characters if the creative vision of any proposed new stories matched the quality set by Alan Moore and Dave Gibbons nearly 25 years ago, and our first discussion on any of this would naturally be with the creators themselves."
With no option of new stories by Moore and Gibbons, DC has gone ahead with other creators. Rumors of a Watchmen prequel have flown for months, with artwork occasionally hitting the internet and just as soon being hit with cease and desist orders from DC — the best admission that the prequels are really happening.
Indeed, today DC announced Before Watchmen, a set of seven interlocking prequel miniseries that will feature Watchmen characters such as Rorschach, the Comedian and Nite Owl. Details from the press release follow. (Updated with gallery of images for the new series.)
DC admits that the prequels have created arguments, saying "As highly anticipated as they are controversial, the seven inter-connected prequel mini-series will build on the foundation of the original WATCHMEN,the bestselling graphic novel of all time. BEFORE WATCHMEN will be the collective banner for all seven titles, from DC Comics." Original Watchmen artist Dave Gibbons, meanwhile, gives the series his blessing.
These are the key details:
Stepping up to the challenge is a group of the comic book industry's most iconoclastic writers and artists – including Brian Azzarello (100 BULLETS), Lee Bermejo (JOKER), Amanda Conner (POWER GIRL), Darwyn Cooke (JUSTICE LEAGUE: NEW FRONTIER), John Higgins(WATCHMEN), Adam Hughes (CATWOMAN), J.G. Jones (FINAL CRISIS), Andy Kubert (FLASHPOINT), Joe Kubert (SGT. ROCK), Jae Lee (BATMAN: JEKYLL AND HYDE), J. Michael Straczynski (SUPERMAN: EARTH ONE) and Len Wein (SWAMP THING).
Before Watchmen includes:
RORSCHACH (4 issues) – Writer: Brian Azzarello. Artist: Lee Bermejo
MINUTEMEN (6 issues) – Writer/Artist: Darwyn Cooke
COMEDIAN (6 issues) – Writer: Brian Azzarello. Artist: J.G. Jones
DR. MANHATTAN (4 issues) – Writer: J. Michael Straczynski. Artist: Adam Hughes
NITE OWL (4 issues) – Writer: J. Michael Straczynski. Artists: Andy and Joe Kubert
OZYMANDIAS (6 issues) – Writer: Len Wein. Artist: Jae Lee
SILK SPECTRE (4 issues) – Writer: Darwyn Cooke. Artist: Amanda Conner
Each issue will also feature a backing story called Curse of the Crimson Corsair, written by Watchmen editor Len Wein and drawn by original series colorist John Higgins. Alan Moore's back-up stories The Curse of the Black Freighter are obviously the inspiration for that, so will Wein's new backups have the same effect of thematic reinforcement that the Freighter tales had?
The obvious question here is whether movie or animated projects are likely to follow. That will likely be answered by sales figures, and if Before Watchmen does well I would expect at least one or two animated direct to DVD movies.
Here are some images of the new renditions of the characters, via movies.com: