Ridley Scott Could Follow 'Prometheus' With Cormac McCarthy's 'The Counselor'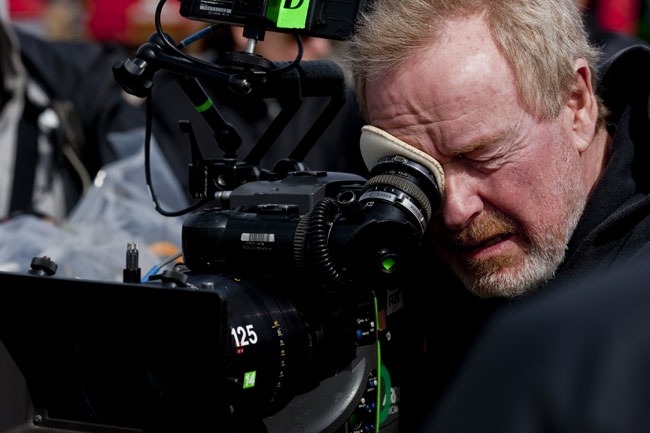 That Ridley Scott Blade Runner-sequel might be even further off than fans had hoped. (Or feared, depending on your thoughts on that project.) Deadline reports the director is now in talks to direct Cormac McCarthy's The Counselor and is keen on shooting it after he's done with Prometheus.
McCarthy, the writer of No Country For Old Men, The Road and All The Pretty Horses, just recently sold the surprise spec script which is about a southern lawyer who attempts to make money as a drug dealer before things go horribly wrong. According to reports, Scott has been talking directly to McCarthy about the project, hence the speed of it coming together. Read more after the jump.
Deadline first reported the story of Scott's interest in the script, which was purchased by Nick Wechsler, Steve and Paula Mae Schwartz, who co-produced The Road. Here's what Wechsler said about the script:
Since McCarthy himself wrote the script, we get his own muscular prose directly, with its sexual obsessions. It's a masculine world into which, unusually, two women intrude to play leading roles. McCarthy's wit and humor in the dialogue make the nightmare even scarier. This may be one of McCarthy's most disturbing and powerful works.
Scott is well-known for mulling and juggling several projects before settling on one. For example, just in the last few months he's been attached to film about an African coup, Gertrude Bell and the Blade Runner sequel. So there's no guarantee this movie goes next even if that's what's being said. And while I'd love to see his take on a gritty, subversive Cormac McCarthy work, it begs the question, will Scott follow through on his promise that "I'll never work without 3D again?" Seems doubtful but, then again, who ever thought we'd get to see a Great Gatsby movie shot in 3D?
Do you think Scott is a good match for McCarthy's material?