Stage Vet Samantha Barks Cast As Éponine In Tom Hooper's 'Les Miserables'; Newcomer George Blagden Joins As Grantaire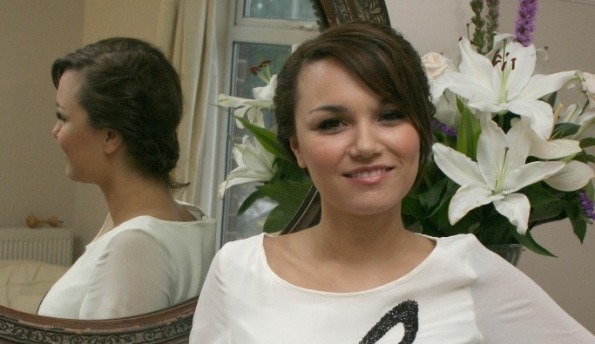 After months of speculation, rumors, and reports, Tom Hooper's Les Misérables has finally found its Éponine. Producer Cameron Mackintosh has just announced that 21-year-old stage vet Samantha Barks has landed the role. Barks is a newcomer when it comes to film and television, but has racked up plenty of experience in the theater — including a stint playing Éponine in a London production of Les Misérables.
Meanwhile, another fresh face, George Blagden, has also boarded the project, in the part of cynical young revolutionary Grantaire. Blagden and Barks join a high-profile cast that includes Russell Crowe, Hugh Jackman, Anne Hathaway, Eddie Redmayne, Amanda Seyfried, Sacha Baron Cohen, Helena Bonham Carter, and Aaron Tveit. Read more after the jump.
Like Barks, Blagden is a stage actor who's new to the screen. In fact, he'll be making his movie debut in March with Wrath of the Titans. He recently wrapped John Huddles' The Philosophers, which also stars Freddie Stroma, Bonnie Wright, James D'Arcy, and Daryl Sabara.
Based on the hugely successful Broadway musical and Victor Hugo's classic novel, Les Misérables centers around Valjean (Jackman), an ex-con seeking to redeem himself as revolution rages in 19th century France. Éponine starts out as the pampered daughter of the Thénardiers (Cohen and Carter), who mistreat their charge Cosette (Seyfried), but the two girls find their luck changing when Valjean takes Cosette under his wing and the Thénardiers fall into poverty. As a young woman, Éponine falls for her friend Marius (Redmayne), but he only has eyes for Cosette. The love triangle spurs Éponine to express her feelings in one of the show's best-loved numbers, "On My Own."
Along with Marius, Grantaire is a member of the student revolutionary group led by Enjolras (Tveit).
Hooper's movie is aiming for a March start, with a targeted release date of December 7, 2012.