Justin Timberlake To Play Ball With Clint Eastwood And Amy Adams In Robert Lorenz' 'Trouble With The Curve'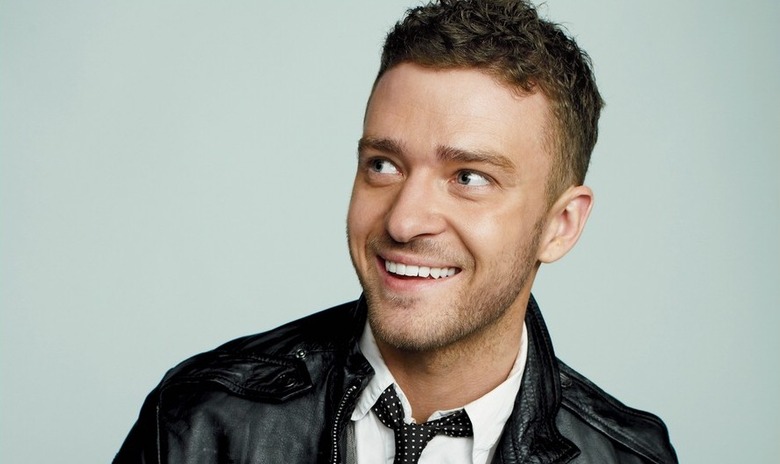 The fact that Justin Timberlake's two big roles in 2010 were Yogi Bear and The Social Network tells you everything you need to know about his uneven track record when it comes to picking projects, but his immediate future's looking pretty bright. Last fall, he was offered one of the roles in the Coen Brothers' '60s folk piece Inside Llewyn Davis, and he's now set to join Clint Eastwood and Amy Adams in Trouble With the Curve, the directorial debut of Eastwood's longtime producing partner Robert Lorenz. More after the jump.
Variety reports that Timberlake is on board to play Johnny Flanagan, a friend of Eastwood's character and a possible love interest for Adams' character. Once a major league pitcher, Flanagan now works for the New York Yankees as a baseball scout. Matthew Lillard (The Descendants) is currently negotiating to play another scout, while relative newcomer Joe Massingill is said to be in talks as well.
Since switching his focus from music to acting several years back, Timberlake's established an admirably varied career, starring in everything from broad comedy (The Love Guru) to sci-fi action (In Time) to prestige drama (The Social Network). I can't say any of his performances have knocked my socks off, but so far he's managed to hold his own against some serious talents.
Timberlake had three films out in 2011 — Bad Teacher, Friends With Benefits, and In Time — but seems to be taking it a bit easier this year. It's not clear whether Inside Llewyn Davis or Trouble With the Curve will shoot first, but with the latter due out September 28 we can expect production on that project to get up and running soon.