Joe Carnahan Says His 'Death Wish' Remake Will Star Frank Grillo, Set In A 'Drive'/'Collateral'-Style Los Angeles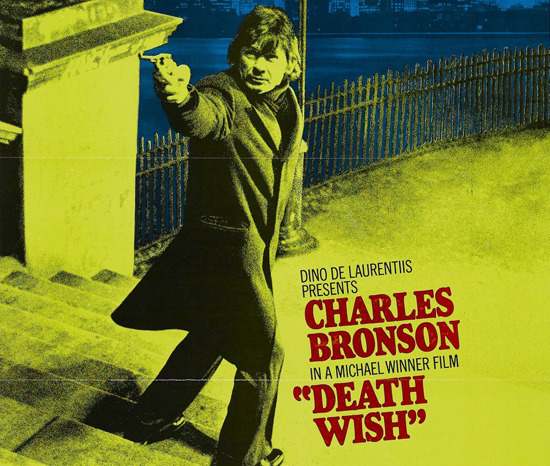 Yesterday it was announced that Joe Carnahan would write and direct a remake of the 1974 revenge classic Death Wish. Today, Carnahan has confirmed the report, and clarified his vision on the new film.
Carnahan tweeted the following:
Guys. I'm doing 'Death Wish.' But this version is a re-imagining of the book and set in present day Los Angeles. The L.A. of 'Collateral.' It's on buses, cabs, metro trains. I want to show an unseen version of L.A. L.A. on foot. Prowling. Hunting. The vast emptiness of downtown. ... Refn did a phenomenal job shooting L.A. It took on a different dimension. That's the key. ... The only role I'm writing in 'Death Wish' which will mark the ONE time I've ever written exclusively for an actor, will be for @FrankGrillo.
Grillo was last featured in Carnahan's The Grey, and had roles in Warrior, Minority Report, and the television series The Gates. Carnahan also says that he isn't dropping Killing Pablo, as the movie is still happening:
'Pablo' is basically greenlit guys. That one isn't going anywhere. Promise.
You can read Russ Fischer's initial report here.
(From Russ: One thing Pete didn't mention is that this series has done LA in the past, as Death Wish 2 saw Paul Kersey relocated to sunny California. That doesn't really mean anything in the context of what Carnahan is doing, but it is useful trivia.)