Exclusive: Viral Poster For 'Rampart' Reveals Woody Harrelson Beating A Man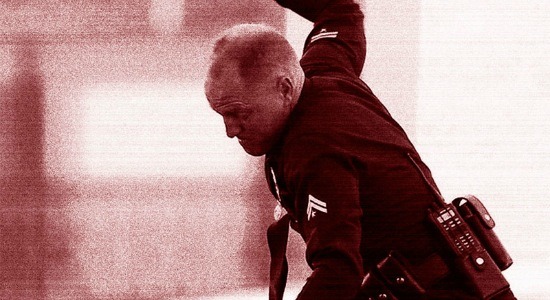 If you thought you saw Woody Harrelson whaling on a man with a night stick while walking on the street recently, you weren't hallucinating. The team behind Rampart, Oren Moverman's follow-up to The Messenger, has been papering several major cities with an image that is striking, figuratively and literally. It shows Los Angeles cop Dave Brown (Harrelson) pummeling a man with a night stick. In the film, Brown is a cop with a heroic attitude who frequently goes over the line of justice. When his exploits are caught on tape for the world to see, he has to reexamine who he really is.
Co-starring Robin Wright, Sigourney Weaver, Ice Cube, Ben Foster, Ned Beatty, Steve Buscemi, Cynthia Nixon and Anne Heche, Rampart opens on February 10 and /Film is proud to exclusively reveal this viral poster for the film. Check it out after the jump along with some thoughts from Moverman himself.
Here's the poster from Rampart.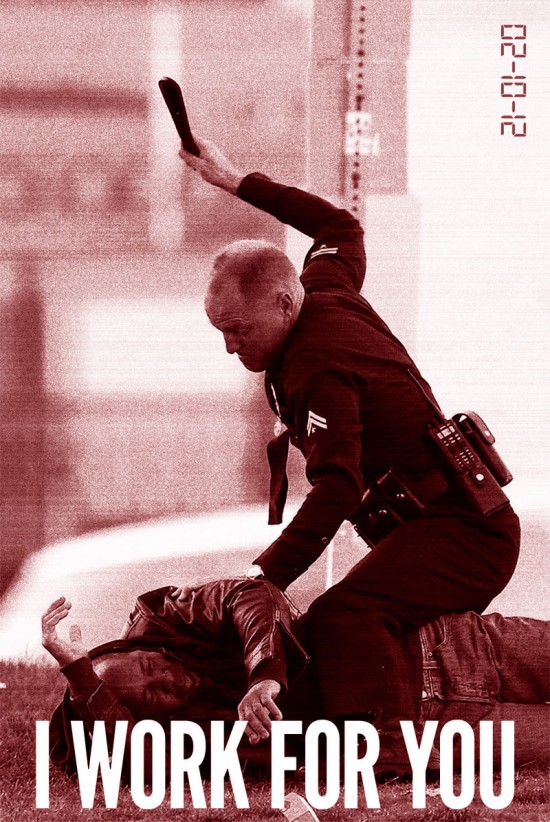 And here are some thoughts about its creation from the director himself:
The poster was Lawrence Inglee's idea. He's one of the producers of Rampart and he was searching for an image that would be thought-provoking and challenging, not an indictment of a cop but rather a communal approach to the idea of policing, the idea that maybe when cops do bad things it's more of a reflection of society and what it is willing to tolerate rather than the fault of one bad apple or an institutional problem. If they work for us, could it be they ARE us?
The movie is about Dave Brown, just one cop doing bad things to bad people and thinking he is good. It's a humanistic portrayal of something we would think of as evil, but it does ask the question of what circumstances lead a guy to behave the way he does from a position of power over people who are poor or are minorities, even over criminal elements. One of the many questions the film asks is: Whose desires and fantasy of power is Dave Brown living out? Is it him, or us, the ones he works for and the ones who look the other way most of the time.
I hope the takeaway is the idea that cops are human and their behavior is human, good and bad, and that society needs to look itself in the mirror; cops are public servants, they will serve the public's demands. Question is, what do we demand of them? What kind of society have we given them to police?
Finally, here's the trailer for Rampart.