Casting Bits: Shia LaBeouf Back In 'Charlie Countryman', Bill Hader, Josh Gad And Kate Hudson To Voice 'Me & My Shadow'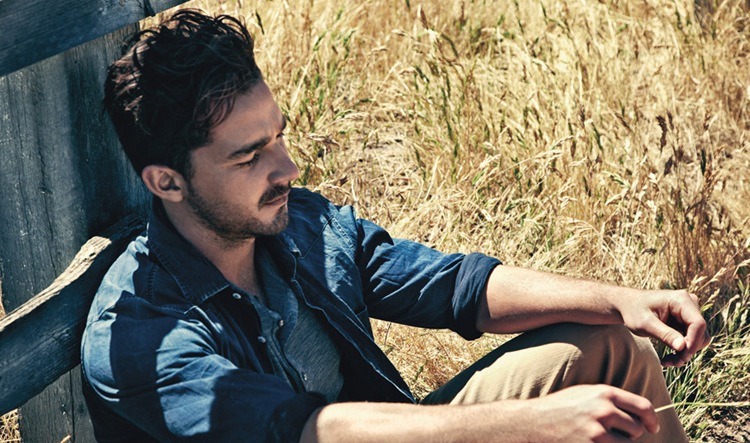 In April 2010, Shia LaBeouf was set to team up with commercial director Dante Ariola for The Necessary Death of Charlie Countryman. However, scheduling issues got in the way and in March 2011, Zac Efron and a different commercial director, Fredrik Bond, stepped in to take their place. Now things have shifted around yet again, as Efron exits, LaBeouf re-enters, and Bond remains at the helm.
LaBeouf is best known for his leading role in the blockbuster Transformers franchise, but he'll be going somewhat smaller in his upcoming projects. His next appearances will be opposite Tom Hardy in John Hillcoat's The Wettest County this August, and opposite Anna Kendrick and Nick Nolte in Robert Redford's The Company You Keep.
With LaBeouf's re-invovlement pushing Charlie Countryman into pre-production, it's scheduled for a May start in Eastern Europe. Matt Drake's pulp romance, which landed on the 2007 Black List, centers an American man who travels to Eastern Europe. He falls in love with a woman whose ex, unfortunately, happens to be a violent crime boss. [Variety]
After the jump, Kate Hudson, Bill Hader, and Josh Gad get animated for DreamWorks.
The new role will be Hudson's first time doing voice work, but her co-stars have somewhat more experience in that department. Hader's previous animation work includes Cloudy with a Chance of Meatballs and Ice Age: Dawn of the Dinosaurs, while Gad voiced 2010's Marmaduke and will be heard in this summer's Ice Age: Continental Drift.
Me & My Shadow marks the directorial debut of Alessandro Carloni, who served as head of story on the studio's Oscar-nominated How to Train Your Dragon. Melissa Cobb (Kung Fu Panda) is on board to produce. But perhaps the most intriguing aspect of the film will be its mixing of CG and traditional animation — the former will be used to render the "real" world, while the shadow land will be hand-drawn. Me & My Shadow is slated for a November 13, 2013 release. [THR]