Mel Gibson's Viking Movie Is Not Dead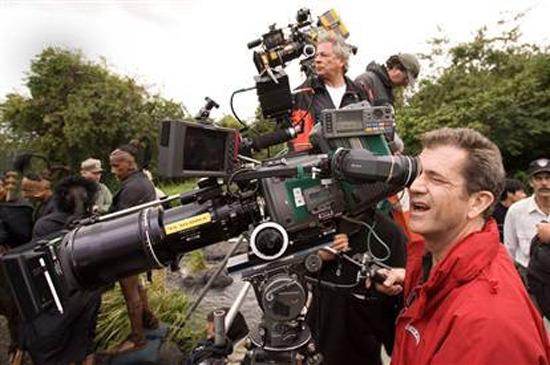 We just got a look at Get the Gringo, an action film that Mel Gibson co-wrote, financed and starred in. But fans undeterred by the actors offscreen actions might still be hoping for an update on another movie that was announced right around the same time Gibson started work on Get the Gringo. That other project was a Viking epic, and a film for which Gibson said he wanted to work partially in a bygone version of the Norse language.
Turns out that Viking movie isn't dead. While the update we have is minor, for those hoping to see the film one day, it is probably a lot better than nothing.
Deadline said today,
[Gibson's] Icon label is developing an epic period Viking film that Gibson will direct, and which his Braveheart writer Randall Wallace has just turned in a second script draft. And Gibson and Joe Eszterhas are writing for Warner Bros an epic drama about Jewish warrior Judah Maccabee, who teamed with his father and four brothers to lead the Jewish revolt against the Greek-Syrian armies that had conquered Judea in the second century B.C. Gibson will likely direct that film as well, which is also being produced through Icon.
We've heard more about the Judah Maccabee movie lately than the Viking one, especially thanks to the image of Gibson as an anti-semite. But it is the Viking film that I'm a lot more curious to see. I don't know if this new second draft is the second draft by Wallace, or if he rewrote the draft that William Monahan worked on some time ago.
Regardless, Pathfinder didn't come close to satisfying as a film about the ancient warriors, and while there have been good Viking films (I'm one of the people who really digs Refn's Valhalla Rising) none are quite along the lines of what Gibson has promised:
I want a Viking to scare you.  I don't want a Viking to say, "I'm going to die with a sword in my hand."  I don't want to hear that.  It pulls the rug out from under you.  I want to see somebody who I have never seen before speaking low guttural German who scares the living shit out of me coming up to my house.  What is that like?  What would that have been like?
Leonardo DiCaprio was once attached to appear in the Viking film, but that seems unlikely at this point. We'll update again if more info arrives.