Superhero Bits: The Dark Knight Rises, Ghost Rider: Spirit Of Vengeance, Dredd, Hellboy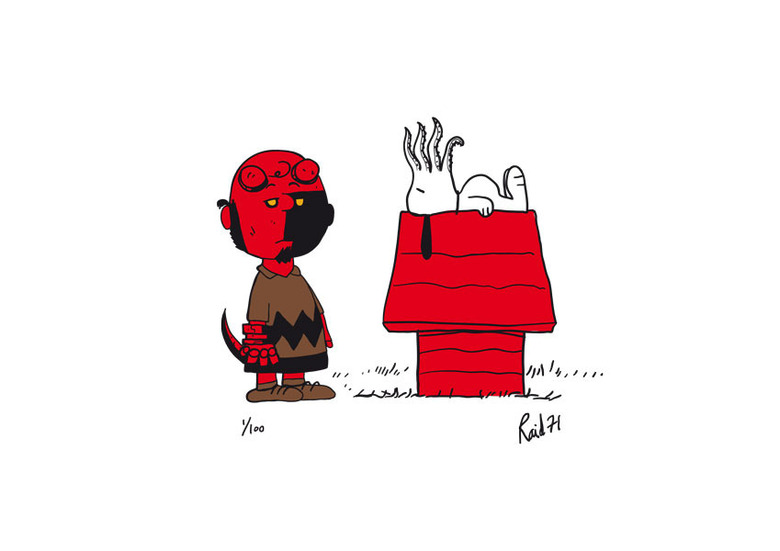 Want to watch a new featurette on Ghost Rider: Spirit of Vengeance? How did Tom Hardy feel about wearing the Bane mask in The Dark Knight Rises? Does Marion Cotillard have double duty in The Dark Knight Rises after all? Which actress has now revealed she auditioned for Catwoman and how can you get a replica of Thor's hammer? Read about all of this and more in today's Superhero Bits.
Yahoo Movies posted a new featurette on Ghost Rider: Spirit of Vengeance. We ran this last week, but the first embed we had was pulled. If you missed it then, check it out again now. It's a great piece of video.Tom Hardy spoke to The Press Association (via Comic Book Movie) and said that he didn't go to a dark place to play Bane in The Dark Knight Rises. He also suggested the mask bothered him a bit:
Bane's mask is tight, actually. I got used to it, but you get used to anything really, in time.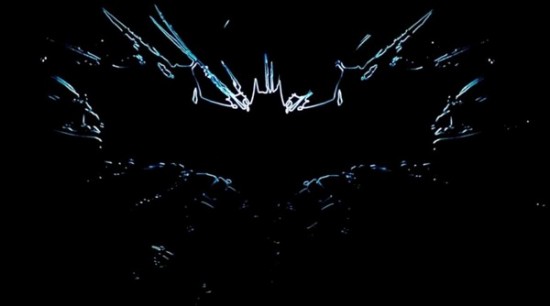 Comic Book Movie posted this image which is the first online leak of The Dark Knight Rises logo from the prologue.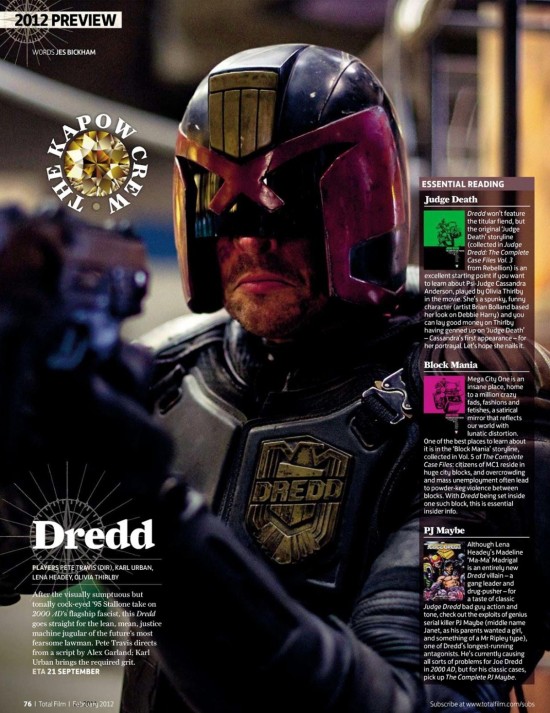 Total Film (via CBM) posted this new image for Karl Urban in Dredd.
So is Marion Cotillard's character in The Dark Knight Rises, Miranda Tate, who she says she is or is she someone else entirely? The Sports Hero has investigated this in depth and gives us a pretty convincing argument.
Big Shiny Robot (via CBM) posted this clue from Justice League: Doom.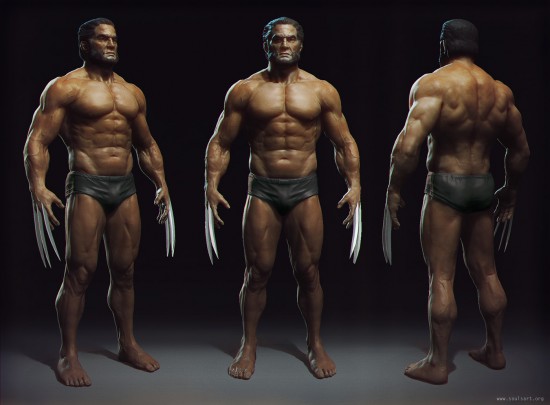 Artist Miroslav Petrov (via Geek Tyrant) did this 3D anatomy study of Wolverine. Insert joke here.
Christian Bale spoke to Style Magazine (via CBM) about his philosophy behind playing Batman:
For me he is an anarchist and a free spirit. He knows that there are parallels between him and his enemies because life is never stable – you always have to fight for it. Keeping in mind that it may never be boring and that nobody is obliging you to behave like a superhero and to always have your muscles flexed and bulging.
Due to the amount of graphics and images included in Superhero Bits, we have to split this post over TWO pages. Click the link above to continue to the second page of Superhero Bits.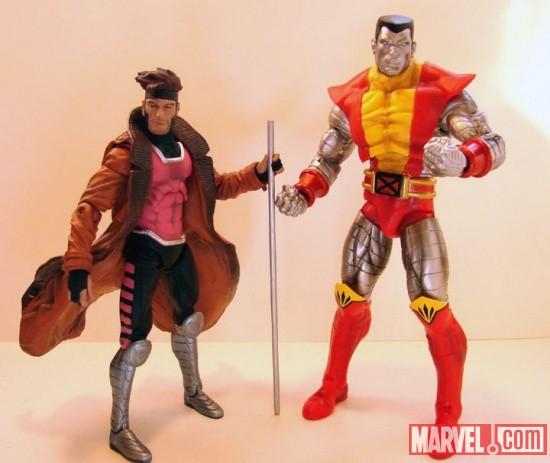 Diamond Selects is releasing a new line of Marvel toys (via CBM) this year and here's what Gambit and Colossus look like.
Comic Book Movie points out that Kate Mara (We Are Marshall, American Horror Story) is yet another one of the actresses who read for Catwoman in The Dark Knight Rises.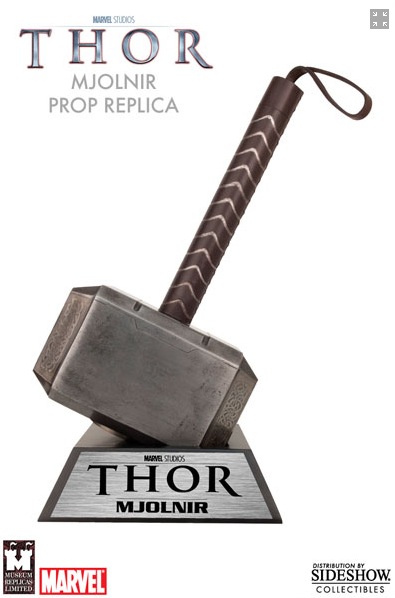 Sideshow Collectibles is pre-selling this awesome Thor prop replica on their site.IO9 has come up with a list of the ten most spectacularly oddball superheroes of Indian cinema.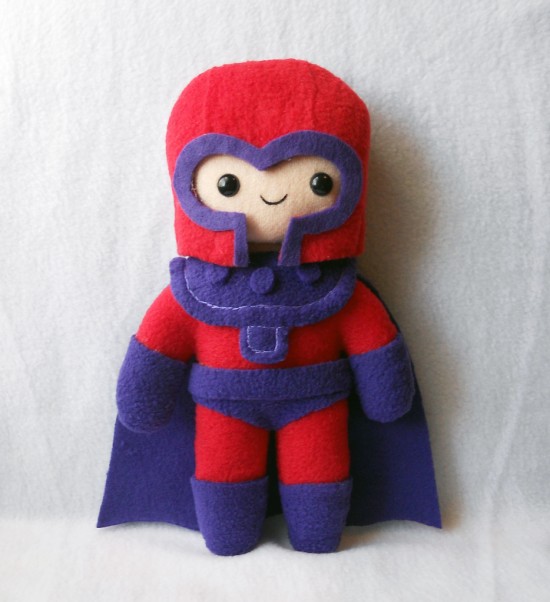 Buzzfeed posted this Magneto plush by Deadly Sweet.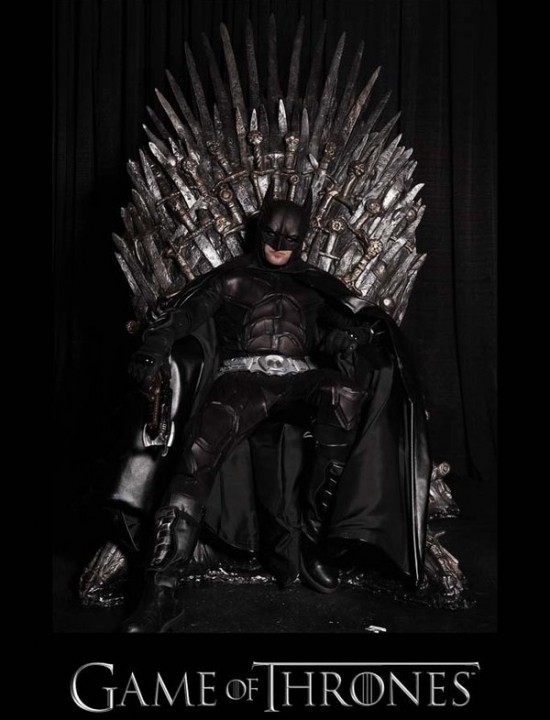 Mr. Freeze is coming with this Game of Thrones/Batman cosplay from Superheroes (via Fashionably Geek).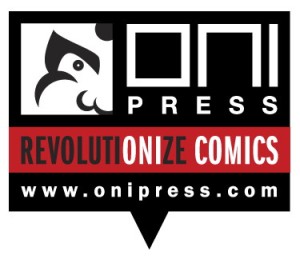 Oni Press has revealed their new logo, via Bleeding Cool.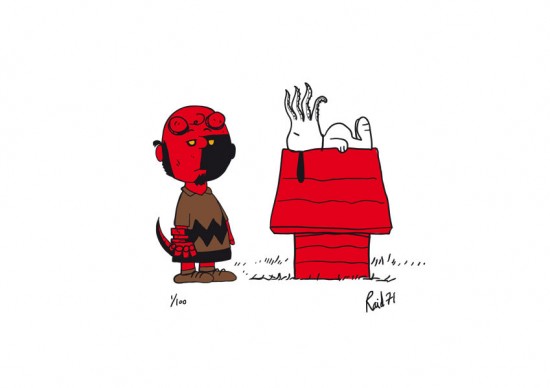 You can pick up this Hellboy/Peanuts mashup at Art V Cancer to benefit Cancer research. Thanks to Super Punch.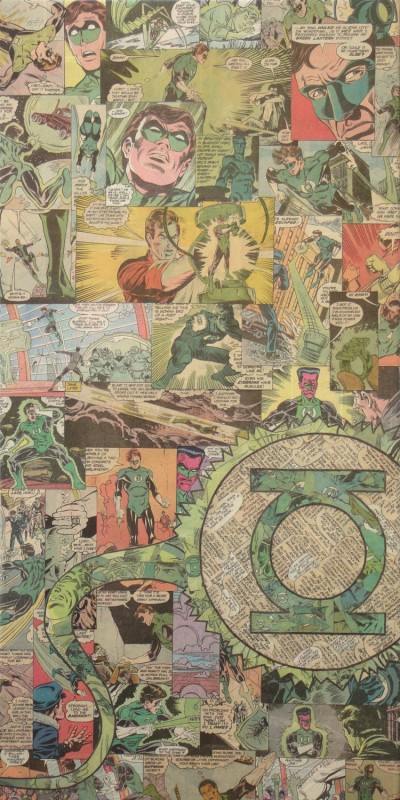 We previously posted the amazing Spider-Man collage by Mike Alcantara and now Fanboy.com has posted his Green Lantern work.