'Brake' Trailer: If You Liked 'Buried'...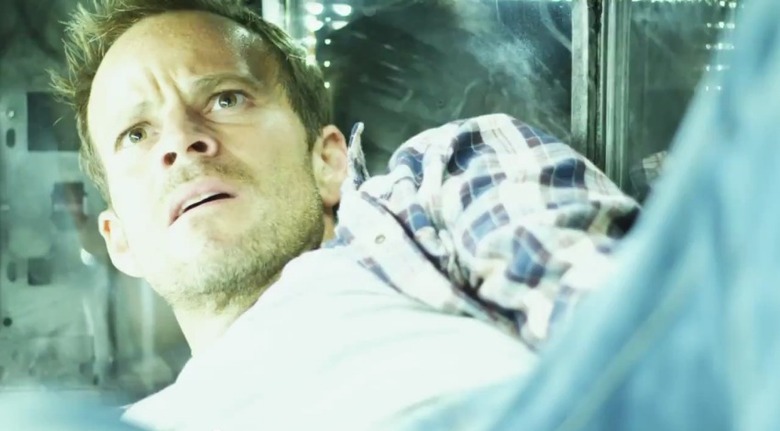 Sure, we all enjoyed Rodrigo Cortés' Buried when it came out in 2010 — but did you like it so much that you're dying to see it done all over again? Directed by Gabe Torres, Brake revolves around another man trapped in a tiny, confined space who must figure out a way to get the hell out of there before time runs out. In this case, the star is Stephen Dorff, and he's stuck in the trunk of a car rather than a coffin. Watch the first trailer after the jump.
[via The Awesomer]
Okay, so it's probably not entirely fair to compare the two films when I haven't even seen Brake yet, but the premises do seem pretty similar. The other (again, possibly unfair) comparison that springs to mind for me is 24, though that may just be because of the digital countdown and Dorff's passing resemblance to Kiefer Sutherland.
That's not to say that Brake can't be good even if it does end up resembling Buried or 24; there are certainly worse things to take inspiration from. But the trailer looks solidly middle-of-the-road to me, neither good nor bad enough to be anything but forgettable.
Brake will be available to stream or download on SundanceNOW.com, Amazon.com, iTunes, XBox, or Playstation starting February 17, one month before it hits theaters on March 23.
Synopsis:
Jeremy Reins (Dorff) is about to have a very bad day. He wakes up in total darkness, confused and disoriented. The only light comes from the blood-red digital numbers ticking away above his head. Jeremy quickly realizes he's in trouble. It's hard to breath. He can barely move. And no one will answer his cries for help. Then, he hears the sound of an engine and it all becomes clear...he's trapped in the trunk of a moving car.
As his captors reveal themselves and their motives, Jeremy realizes he won't be set free until he gives up the whereabouts of "Roulette," a secret location where the U.S. President is taken in the event of a terrorist attack.